A peek behind the curtain of live casino gaming – how it works
What is a live dealer? Live Dealers will host a suite of casino games including Live Blackjack, Live Roulette, Live Poker and Live Baccarat which can be viewed via streamed video link.
---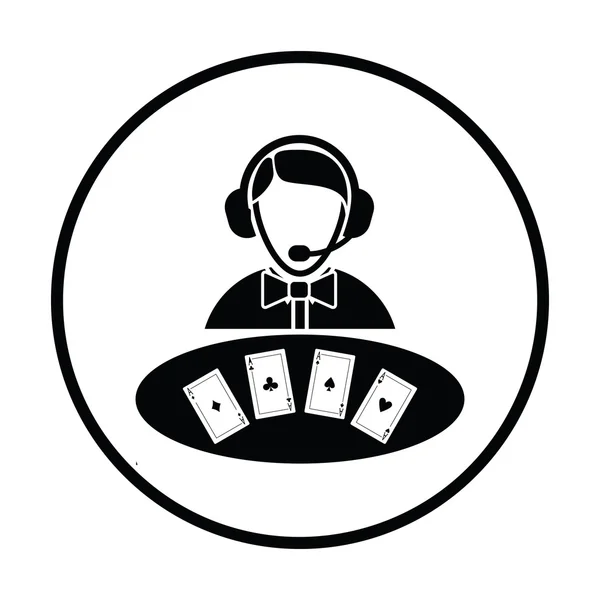 If you're a fan of online casino games, then there's no doubt that you've heard of the live casino phenomenon. Here, you can play many of the classics, as well as unique themed games, from any device, anywhere you have internet access.
Live casino games
are hosted by a real-life dealer, direct from a specialist studio to your device, in real time. So, it's time to take a sneak peek behind the curtain of live gaming, so you can see exactly how it works.
Read on to find out more!
Optimal Character Recognition (OCR) software
Optimal Character Recognition (OCR) software is a key piece of technology involved in live casino gaming, that records each and every detail in the gaming room. This is then transferred into meaningful data and onto your screen through a video link.
Thanks to this technology
, every single action is captured, from the shuffling of cards to the spinning of wheels, and steamed directly to you, providing some of the most authentic gameplay.
Cameras
As you'd expect, state-of-the-art cameras are used to capture gameplay and provide seamless transitions so you never miss a thing. The cameras used may look small, but they are extremely powerful.
Game Control Unit (GCU)
Every table in the live casino has a Game Control Unit (GCU) attached to it. No bigger than a shoebox, the device itself is responsible for encoding the video that's broadcast. The games would not be at all possible without this.
Monitor
Whilst it might seem like an obvious addition, a monitor is important so that the dealer can see what each online player is seeing on their screens. The monitor will help the dealer to take action when it's needed, as well as to be able to see the players that are online. It also helps them to engage with you and stay up to date with the live chat feature.
Lighting
To set the mood and help portray either the theme or classic casino atmosphere, you'll find specialist lighting to ensure the dealer is visible and their surroundings are well-lit. You'll also notice, that when playing the games, some of the studios have special-effects, animations and even aspects of augmented reality that appear on your screen. The monitor will help the dealer see what you can see, but the lighting and other special effects play an integral part of making the magic happen.
Dealer
Of course, when you first peek behind the curtain of
live casino gaming
, you'll see the professionally trained human dealers working hard to ensure gameplay runs smoothly and remains entertaining. The dealer will be dressed in either classic casino attire – a suit or cocktail dress, or be dressed according to the theme. For example, if you decide to play Football Roulette Live, you'll find the dealer in a football kit.
Other staff members you'll find behind-the-scenes include the cameraman or woman, croupiers, an information technology manager and a pit boss. Each member of staff will have undergone extensive training to ensure your gaming experience is the best and most authentic it can be.
Other Pages you may like:
Casino & Sports Links on Feedinco