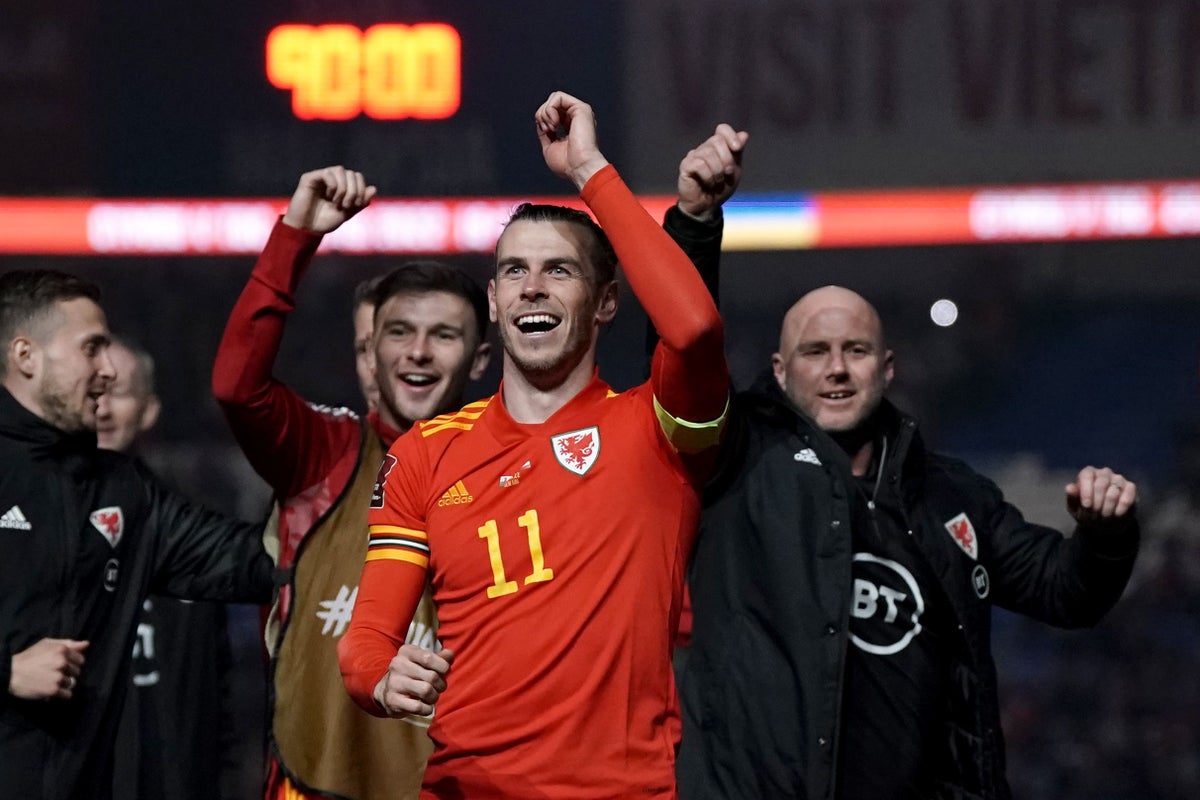 Rob Page discusses possibility of Gareth Bale joining Wales coaching staff
The former Wales captain and Real Madrid forward retired from football in January
🕦 2 hours | independentuk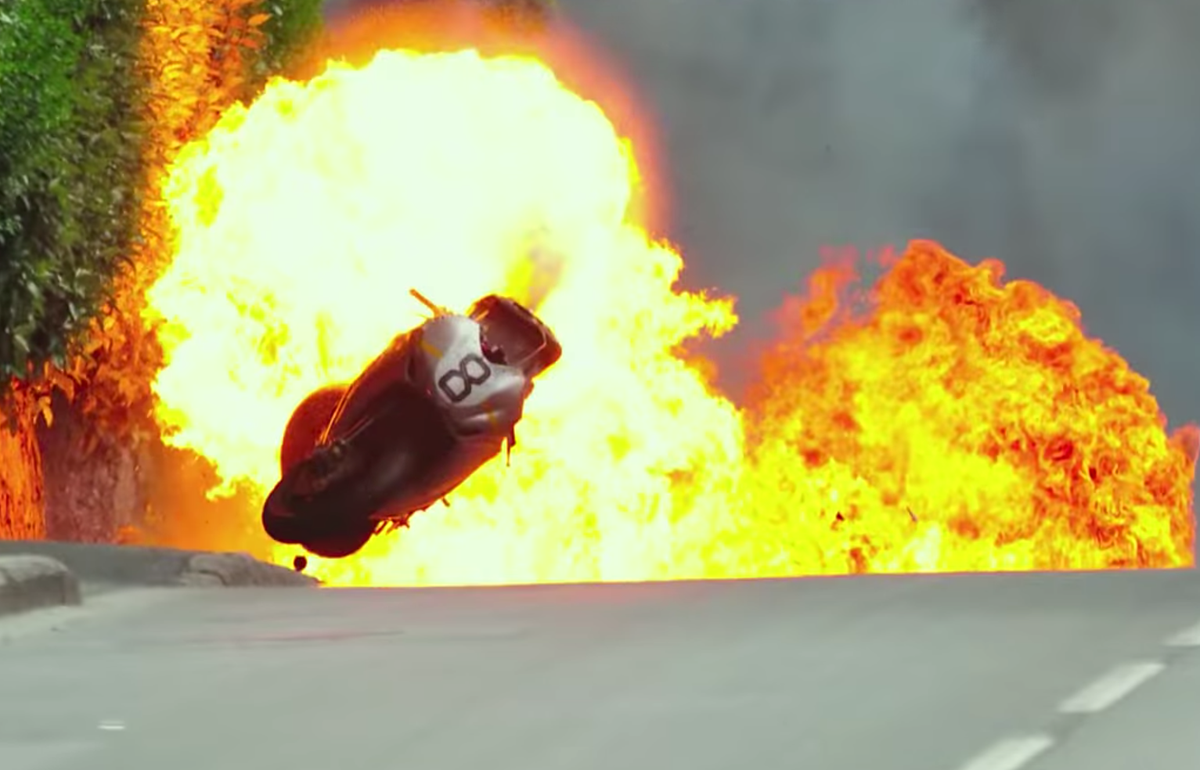 Isle of Man TT: The sights, sounds and stars of the most dangerous race in the world
Six lives were claimed in last year's event. 265 motorbike riders have died on the mountain course. So, what triggers riders to risk it all year-on-year? Kieran Jackson travels to the Isle of Man to m...
🕦 3 hours | independentuk
DIDI HAMANN: Inter Milan will need a 'miracle' to snatch the Champions League from Man City
City deserve to lift the trophy because they've clearly been the best team in Europe this season. Over two legs, they're practically unbeatable and, while it's not impossible I'd be surprised if Milan...
🕦 3 hours | dailymailuk
England captain Ben Stokes talks the Ashes and bowling pain free with Mail Sport's Nasser Hussain
EXCLUSIVE: In the second part of Nasser Hussain's interview with England captain Ben Stokes, he focuses on the Ashes, bowling pain-free and his fast bowler sledging the Aussies!
🕦 3 hours | dailymailuk
Russell blames Mercedes for collision with team-mate Hamilton at Spanish GP qualifying
George Russell has blamed his team after colliding with team-mate Lewis Hamilton and demanded internal talks after the incident at the Spanish GP on Saturday.
🕦 3 hours | dailymailuk
Man United co-owner Avram Glazer IGNORES questions about proposed takeover at FA Cup final
Glazer, 62, one of the deeply unpopular co-owners of the English giants, watched on at Wembley Stadium as United lost the FA Cup final 2-1 against rivals Manchester City.
🕦 3 hours | dailymailuk
MAN UNITED PLAYER RATINGS: Jadon Sancho has an afternoon to forget at Wembley
CHRIS WHEELER: Erik ten Hag's side came out second best after an intense encounter at Wembley on Saturday afternoon, following a brace from German midfielder Ilkay Gundogan.
🕦 3 hours | dailymailuk
Claressa Shields defends middleweight world title as she dominant victory over Maricela Cornejo
The 28-year-old triumphed with judges' scores of 100-89, 100-90 and 100-90 to take her professional record to 14 wins and no defeats.
🕦 3 hours | dailymailuk
York City snap up former Premier League man as first Summer signing
YORK City have unveiled former Premier League goalkeeper David Stockdale as their first Summer signing of the 2023/24 Vanarama National League season.
🕦 3 hours | yorkpress
Celtic boss Ange Postecoglou 'will look to bring forward Kyogo Furuhashi with him to Tottenham'
Postecoglou is open to joining Tottenham , with the north London club looking to appoint a permanent boss following a challenging campaign.
🕦 3 hours | dailymailuk
'I want to be next': Albazi wins, seeks title fight
Iraq's Amir Albazi picked up a massive win in the UFC's flyweight division, as he narrowly edged former title challenger Kai Kara-France via split decision at UFC Fight Night in Las Vegas on Saturday ...
🕦 6 hours | espn
Shields cruises in one-sided win over Cornejo
Back in her home state, Claressa Shields put on a show at Detroit's Little Caesars Arena, dominating from start to finish in a unanimous decision victory over Maricela Cornejo.
🕦 6 hours | espn
Late surge lifts Knights past Panthers in Game 1
Vegas broke open a tie game with three goals in the third period on Saturday night en route to a 5-2 victory over the Florida Panthers, giving the Golden Knights a 1-0 lead in the Stanley Cup Final.
🕦 6 hours | espn
Judge thrills with HR, highlight-reel catch at wall
Aaron Judge hit his 19th homer of the season and made a running catch that took him through Dodger Stadium's visiting bullpen door to help the Yankees top the Dodgers 6-3 on Saturday.
🕦 6 hours | espn
Luis Binks is Serie A's forgotten Scot trying to follow Aaron Hickey and Lewis Ferguson's Bologna blueprint
Binks has learned from pal Hickey and Ferguson but loan spell under Cesc Fabregas at Como was different level.
🕦 6 hours | dailyrecord
Ange Postecoglou leaving Celtic is a Rangers boost but key barometer will prove how big that is - Kenny Miller
Our man says only time will be able to prove how much of an impact Ange's exit would have on Celtic
🕦 6 hours | dailyrecord
Steve Clarke names Scotland striking stars of the future but needs Shankland and Nisbet to fill Che Adams void now
Scotland gaffer Clarke believes Aston Villa hit-kid Rory Wilson and Liverpool winger Ben Doak can eventually gatecrash his national team squad.
🕦 6 hours | dailyrecord
Brian Graham admits Ross County relegation would hurt but Partick star is primed for final Premiership push
Graham still has friends in Dingwall and admitted post-match text from old Staggies pal bore no grudges after first leg win.
🕦 6 hours | dailyrecord
Bettman, NHL 'hopeful' Coyotes remain in Arizona
Speaking before Game 1 of the Stanley Cup Final in Las Vegas on Saturday, NHL commissioner Gary Bettman reiterated that the league is bullish on finding a solution to keep the Coyotes in Arizona, sayi...
🕦 8 hours | espn
Eden Hazard to leave Real Madrid at end of June
Eden Hazard will leave Real Madrid at the end of the month after agreeing to mutually terminate his contract a year early
🕦 10 hours | sportsmole
News Headlines & Latest Sports Stories Today
With so many
blogs
and
sports news
out there, it is sometimes hard to keep up and know if you're really getting all the day's top headlines. Feedinco removes this inconvenience of having to browse through multiple sites and apps to find the news you need. Our news section combines all the latest and breaking news from many different leading sports sources in order to present the best sports coverage possible.
Here you can find the
latest sports news
from around the world with in-depth analysis, features, photos, videos, and important social media posts. This covers football news, tennis news, hockey news, esports news, basketball news, and many other sports. Find the latest stories on the corresponding league, team, player or match pages on Feedinco. Whether it is the Grand National, saturday's
Premier League football
,
World Cup news
, the
latest ATP tennis tournament
,
NBA games
or just about any major sporting event that you can think of, we will have some news and betting information available. Next to each headline, you can always see who the author is, as well as the source of the article. In general, we have chosen media outlets that stand out for their reliability, experience in the sports news sector, as well as the promptness in offering information. It is our priority to always offer you the latest updates, with no delay between the original publishing of the article and it appearing in our section.
Top Stories, Transfers and Breaking Sports News
Top stories, major headlines, match updates, transfer market news, social media buzz - you can find all of them in the Feedinco news section, a one-stop-shop for avid fans.
In our site, you will find up-to-the-minute headlines about all relevant topics regarding different sports around the globe. In order to satisfy your thirst for knowledge, Feedinco uses content aggregation and indexes updates from over 10,000 news sources. Our unparalleled section gathers thousands of news stories each from leading sports websites. This makes Feedinco a credible and entertaining source for news, facts, and updates for your favorite leagues, teams, or players. You can personalize your news feed by adding teams and players to your favourites simply by registering. This will also allow you to share content seamlessly with friends and participate in discussions over
hot matches
.
If you're looking for transfer dealings, you can find all the information you need in our transfer news and rumours section. We take care to update it with minute-to-minute transfer stories from local sources, as well as coverage of all relevant events around the globe.
Transfer Market News and Gossip News 24/7
The transfer market is always important when it comes to sport news, and is often what sparks big discussions among the community. Being aware of the latest rumours of the transfer market, regardless of sport, is certain with Feedinco. Therefore, we will show you what is being talked about in the world of sport so that you know the transfers that can possibly occur even in the next hour.
We know how much all the rumors of possible signings get our hearts beating, which is why we bring you all the
latest football news
and gossip with the transfer window in full swing.
We will report LIVE on any rumors, done deals, and signings with reports from the rumor mill coming in from hundreds of sources. Enjoy the thrills of following each transfer window's latest news with updates on the latest targets and gossip with detailed comment and coverage.
Partners