What are Accumulator Bets?
Accumulator bets are riskier but much more profitable than single bets.
---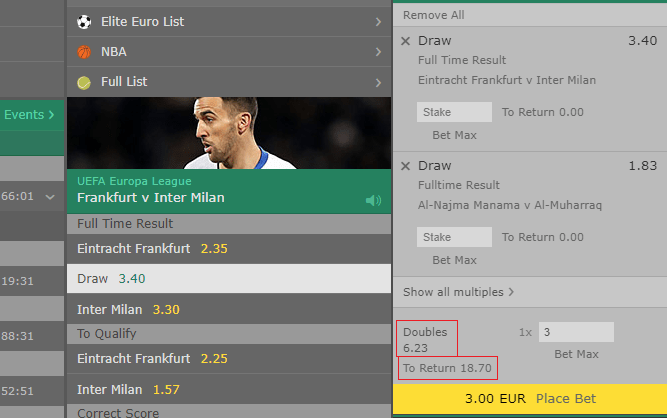 ---
Intro for
What are Accumulator Bets?
: Accumulator bets are riskier but much more profitable than single bets.
acca
or
Accumulator bets
refer to the same word. which is Accumulator bet. Now a day's bookmaker site are normal to have multiple bets in a single bet. It's basically taking individual bets and wrapping them up into one 'accumulator' - you could say it's the betting equivalent of a lottery ticket.
When playing more than 1 bet it will increase the odds value by multiplying all together and will have a greater income. Obviously, it is inversely proportional that the risk is much more when adding more bets!
When following
accumulator betting tips
it is essential the selections have been heavily researched due to the increased risk involved with having multiple selections in a single bet.
Some of the bookmaker's site that offer accumulator bets:Bet365, Paddy Power, Ladbrokes and
BetVictor
. There some of the
bookmakers that offer accumulator bets
.
Accumulators
are available for all sports, however bookmakers vary in their rules on combining selections from more than one to create a single bet. Selections from the same event cannot be combined into a single accumulator, this is to prevent anyone trying to place several bets on the same runner. More formally the selections must be mutually independent.
When should a Accumulator bet be played?
As already mentioned, a multiple with accumulator (or multiplier) combines multiple events in a single bet and is winning only if all the
computer picks
are correct and even
correct score
.
In Anglo-Saxon markets it is possible to find the term also referred to as "
acca
", while in the American one it is sometimes referred to as "parlay".
Each time an event is added to the multiple the odds increase in value and consequently also the potential winnings.
For example, you can bet on the victories of Liverpool, Crystal Palace, Juventus and Atletico Madrid in the same weekend.
However, if only one of these teams does not win their game, the bet is defined as a loser. On the contrary, if all four win the win will be much higher than having played the four wins individually.
Some of the bookmakers we recommend also offer multiple insurance, which means that the stake can be refunded in the form of a free bet if a team does not win the game.
It is advisable to use a multiple when you are willing to risk a small amount of money in an attempt to get a substantial payout.
The multiple can also be played when you are sure that some favorite teams will win and want to make a profit by combining them in a single bet.
Stick to what you know
In compiling a multiple with accumulator you may come across the temptation to insert any type of game among the many available around the world or to rummage even in the minor leagues.
In any case, one should always stick to the competitions that are best known, avoiding little-traveled markets that could easily make the bet sink.
Consulting the most common selections, such as the winner of the tournament and other traditional markets, such as "draw refund" or "both teams score", is a great way to build your own multiple.
Avoid high and low risk bets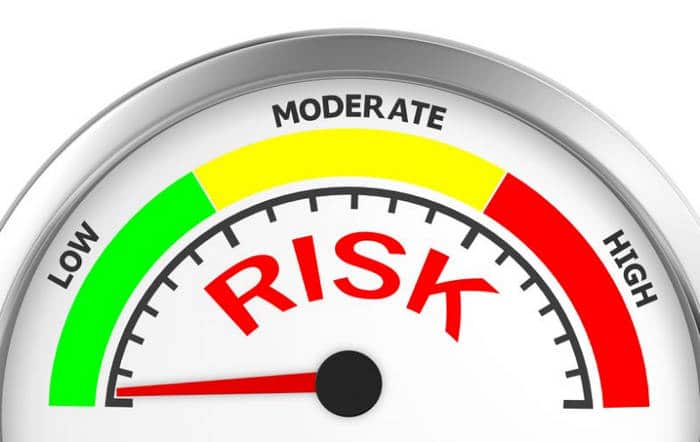 Building a multiple requires a great ability to balance and it is advisable to avoid inserting clearly favored or given off teams.
A very favorite team, in fact, will not greatly increase the potential winnings, since the odds will be too low and in any case it could be enough to leave you with a handful of flies.
Even adding, for example, Sassuolo that beats Inter at 6.00 could spur the profits of any winnings, but it is likely that the result will be different, thus making you lose your bet.
Instead, you need to find the right balance, choosing multiple events that offer reasonably interesting value and combine them to make a good win.
Market "Refund in the event of a tie"
It is likely that you have already heard this term and you have also wondered what this "draw refund" means, which many bookmakers propose as "draw no bet".
The explanation is quite simple: you might like Chelsea's home win over Manchester United, but fear that guests may snatch a point.
It will then be necessary to move towards the "draw refund" market where you are willing to pocket a less substantial win thanks to Chelsea's victory, but to cover you in the event of a tie, thus receiving a refund of your stake.
The odds for Chelsea's win could be given at 1.91, which means that if you bet € 10 and Chelsea win, you will get a net profit of € 9.10. But if Chelsea don't win, you will have lost everything.
If you feel that Manchester United could create problems for Chelsea, you should go for the "draw refund" in favor of Chelsea, which could be quoted at 1.36.
In this way, if Chelsea wins, you will get a profit of € 3.60, while you will receive a full refund in case of a tie.
Now that we have explained how "reimbursement in the event of a tie" works, let's try to understand how to use it in the construction of a multiple.
Many bettors manage to
predict bets
when a team will not keep their promises by wrecking the multiple, throwing a big profit in the wind.
By inserting, however, the "reimbursement in the event of a tie" events will greatly limit this risk. In the event of a tie, in fact, that selection will simply be ignored.
If it is true that in this way the potential final win is reduced, it is equally true that a simple draw can send the whole multiple bet to the nets.
Market "Both teams score"
The "
both teams score
" market is an excellent option if you believe that a certain game will be fun and open to any kind of result, or balanced with very careful teams.
If both teams are used to taking many risks and leaving ample space in defense, then this type of market lends itself to "yes", while it would be advisable to bet on "no" if the teams have grim defenses.
It is also possible to help in the choice by looking for statistics and information on the number of times that
both teams have scored
in the same game and also in both times.
The latter option offers even higher odds, which can significantly increase the
potential winnings
.
This market is a valid ally in the construction of a multiple, since it allows you to find value shares in a game for which it is difficult to
predict
a clear winner.
It should always be avoided to include in a multiple only selections on the winner of the game, because this greatly limits the chances of success of the bet.
Now that you know how to build the perfect multiple, consult the section of the
best betting sites
to try them immediately.
Other Pages you may like:
Casino & Sports Links on Feedinco