How To Get Into Sports Betting As A Beginner
Sports betting can be great fun, but you have to know exactly how to approach it.
---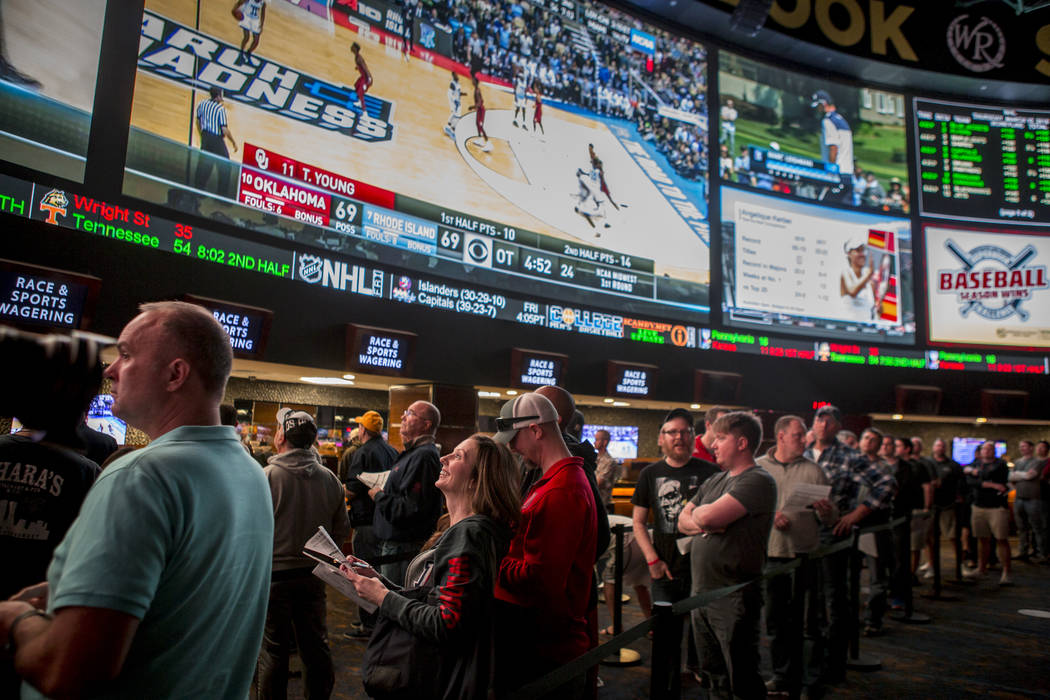 Sports betting can be great fun, but you have to know exactly how to approach it. If you're not careful, you can lose a great deal of money and have a pretty miserable time into the bargain, but if you treat sports betting as a fun pastime rather than a potential profit goldmine, you'll enjoy it a lot more. Getting into sports betting with the right attitude (just like
in regular sports
) isn't necessarily easy; there are lots of pitfalls to navigate, but that's where we come in. Here's how you can get into sports betting as a total beginner.
Learn your sports
Whichever sports you're going to be betting on, it's very important to have as much knowledge about them as you possibly can. That means learning the rules inside and out to make sure that if a play happens halfway through a game, you're aware of what it might mean for the game as a whole and for any bets you've placed. You don't need to be an absolute expert on the sport's history (although we'll come to that later), but you should at least have a good grasp of how the sport works and what could happen during the course of a game.
Pick the right platform
Sports betting platforms are extremely common on the internet, but that doesn't mean they're all created equal. It's important to pick the right site to bet on, but luckily, there are plenty out there that are reputable and high-quality. This goes even if you're in the US; many sportsbooks in the US are starting to offer countless markets on soccer matches. For example,
BetRivers
offers goal scorer props (first, last, any time), if a team will win both halves, if a team will win to nil, and even whether the number of goals scored by a team will be odds or even. Wherever you are, make sure you're researching sites adequately.
Start with a solid bankroll
If you start sports betting with a low bankroll, you could end up in the negative before you've even started to have fun. As such, you should make sure you come to the sports betting world equipped with a sizable enough bankroll to make a few bets. The amount will differ depending on your circumstances and how much you want to use per bet, so we can't instruct you on exactly how much you should bring to the table. Don't allocate more than just a few percent of your bank balance, though, because otherwise you could put yourself in serious financial jeopardy.
Take advantage of offers
Whichever
website you end up betting on
, you'll almost certainly find a range of beginner offers and bonuses to tempt you into signing up. It's a good idea to play the field when it comes to these offers. Signing up to multiple websites and taking advantage of as many beginner bonuses as you can means you'll get lots of benefits without experiencing too many drawbacks. You should also look into long-term and
loyalty bonuses
, as many websites will give you incentives for remaining with them for an extended period of time.
Be ready to bet against your team
When you're placing sports bets, you need to be focused on what will provide the best possible financial outcome for you rather than what you want to happen. As such, you should be prepared to bet against your team if you don't think they're going to win, or if general intel suggests they might lose. This might sting a little, but it will also mean that you stand a better chance of making some money. If it's going to be too difficult to bet against your team, then we'd recommend staying away from betting on the team you support full stop.
Try different sports
You never know which sport is going to be right for you as a bettor. Even if you're a football fanatic, you might want to try betting on
something different
, like
tennis
or golf, as this might provide a better experience for you. In fact, if you're a huge fan of a particular sport, then you might want to stay away from it as a bettor, especially if you're looking to turn sports betting into
something of a side hustle
. That way, you can keep the things you love separate from your work. Of course, it's also important to prioritise sports in which you have a degree of expertise, so listen to your gut on this one.
Learn your lingo
Just like any other discipline, sports betting has its own language and jargon that you're going to need to be familiar with. Do you know what a moneyline bet is? Are you familiar with parlay bets, prop bets, and reverse bets? These are all things you're going to need to know about if you want to be successful in sports betting. That's why many people are turned off from the idea; they don't want to learn complex rules for a sport and also engage with the process of learning how to bet. It's not as simple as putting a bet down and hoping you win!
Keep things fun
This can be a very difficult thing to do if you have an addictive personality, but you should make sure that you keep
sports betting
fun and light-hearted. If you find yourself taking it too seriously, that could be a strong sign that you need to back off from it, because you
might lose money
. If you need to, gather a support network around you so that people can stop you when it looks like you might be going too far. Gambling should be enjoyable, so as soon as you feel like it isn't fun anymore, it's important to have the self-discipline to stop immediately.
Other Pages you may like:
Casino & Sports Links on Feedinco