Why PSG should sell Kylian Mbappe this summer
A 10-year contract!? Kylian Mbappe offered unbelievable €1bn deal as PSG make huge effort to convince him to snub the idea of leaving.
---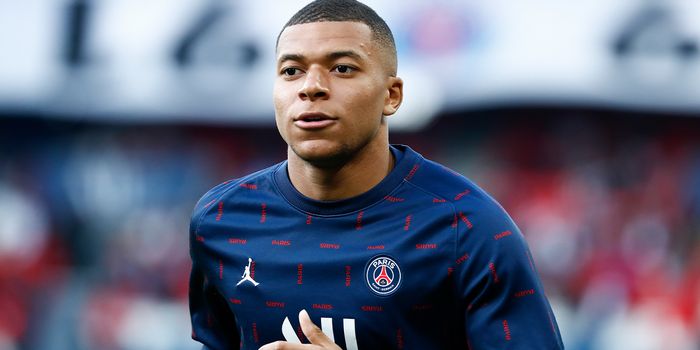 Kylian Mbappe is arguably the best player in the world. But lately, so many problems have come from him that it is probably time for PSG to get rid of the Frenchman. Such an idea came to the head of the club's management, which gave the player an ultimatum - extending the contract or leaving this summer.
Most recently, former PSG sporting director Leonardo spoke in the spirit that for the good of the club it is worth getting rid of Mbappe, no matter what. The player's ego is so big that he regularly puts himself above the team and the club, and with this state of affairs, the team from Paris will never win the Champions League, which they have been striving for for many years.
Mbappé puts himself above the club
Leonardo: "Mbappe spent six years in Paris and during that time five different clubs won the Champions League, but not PSG. This means that even without Mbappe, you can
claim victory in this tournament
."
It is strange, of course, that it took Leonardo so many years to come to such a conclusion already as a former employee of the club. But many other experts and former players agree with him. Christophe Dugarry warned PSG a few years ago that Mbappe was turning into a selfish monster who, sooner or later, would subdue the entire club under him if he indulged his whims.
The story of Mbappe's hat-trick, which he scored after coming on as a substitute in the match against Brugge, is well known. It was then that Dugarry voiced his concern after hearing Mbappe's comment. Kilian had this to say, commenting on the fact that he stayed on the bench: "It's the coach's decision, it has to be made. But I wanted to show that the team is having a hard time without me."
Certainly, in that game, Mbappe proved his importance to PSG. And his desire to prove himself was interpreted by most experts as a manifestation of the championship character. Dugarry, however, saw then a growing sense of entitlement to an unconditional place at the base. He feared that one day Mbappe, who missed the club's championship party because he wanted to sleep, would become the capricious prima donna of the main club in Paris.
You can bet on PSG in the new season at the
Mostbet UZ 34
bookmaker, where new players receive a welcome bonus.
Ego War: Neymar vs. Mbappe
Another problem with having Mbappe on the team was his relationship with other players. In particular, with Neymar, who was the leader of
PSG
before these functions were taken over by Mbappe.
For PSG, this situation is not new - the club had previously been divided into two camps under the leadership of Neymar and Cavani, when the Brazilian appeared at the club. And now the dressing room has split into the teams of Mbappe and Neymar, which has led to a lot of showdowns. Including on the football field, when Mbappe and Neymar quarreled during the game with Montpellier during the penalty.
The PSG management is tired of these showdowns. At some point, they decided to get rid of both "prima donnas" in order to build a team according to a new principle - without such bright and capricious stars. The invitation of Luis Enrique is just the step to ensure that PSG has a team that can be identified by playing style, and not by the number of megastars in the squad.
That is why Mbappe received an ultimatum from management - he could be sold this summer, or Mbappe will sign a new contract. Missing such a player for free in a year would be a disaster for the Parisians. Therefore, the transfer of Mbappe to Real Madrid is possible, but Kylian is already showing his character there, demanding an incredible salary of 250 million.
No one doubts Mbappe's talent. But there are doubts that he is capable of being a team leader. Even Didier Deschamps, in the French national team, was not sure that appointing Mbappé as captain was the right decision. Although on the field, he really is a leader in terms of football.
It's time for PSG to stop being an object of ridicule
It seems that PSG realized that the path of inviting older stars will not bring them the coveted Champions Cup. Therefore, they change the strategy.
Luis Enrique is a specialist who will easily abandon Mbappe, because he puts team play at the head of his philosophy. And Kilian is less and less like a team player. In addition, Enrique worked at one time with Neymar. He is able to find an approach to him if he has to use the Brazilian who does not want to leave.
PSG have become a laughingstock in recent years, even in France, when they lost the championship to Lille with an incredible set of stars, and then with great difficulty won the title in competition with the modest Lance. Without winning the
Champions League
, PSG will not confirm their own greatness, and Mbappe, Messi, Neymar and Sergio Ramos have failed to secure the coveted European crown for Paris.
Other Pages you may like:
Casino & Sports Links on Feedinco