What are Under and Over Bets?
by Admin
---
Posted on 5th March
---
Intro for
What are Under and Over Bets?
: Under and Over bets are very tricky since you need to predict which teams score a lot of goals as Total Goals.
---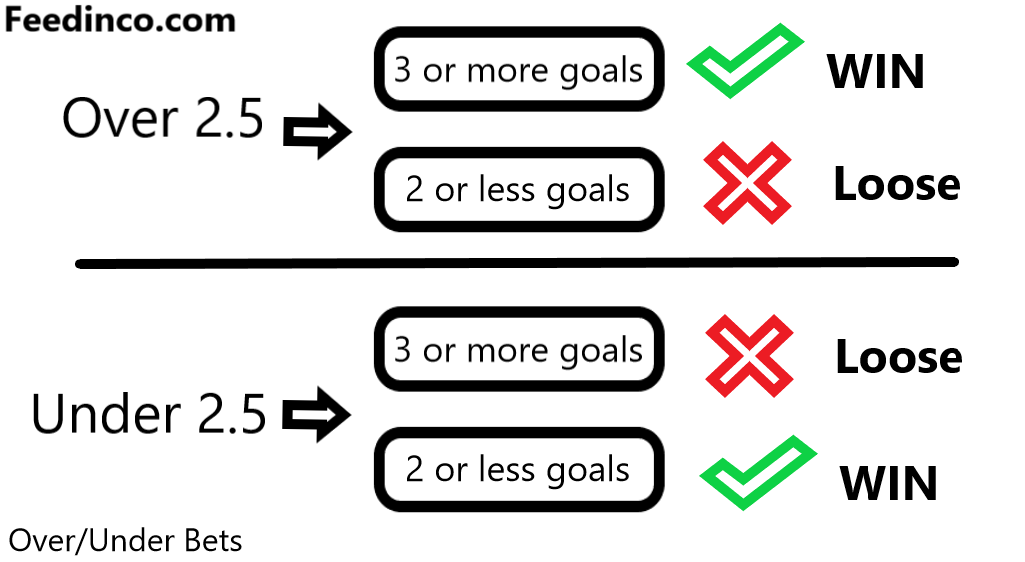 ---
Betting on over and under bets in matches is very popular since the over and under have on average similar odds. The odds are about 1.2 - 1.3 on average for the O/U 1.5 goals and 1.3 - 1.7 for the O/U 2.5 goals. There are only two outgoing results so the chance to win is higher than in moneyline picks. If you are planning to bet on Over and under bets it is best to place an accumulator bet (multi bet) which can increase the odds lot more (since they will be multiplied together). Many betting players love to bet on over 2,5 goals since football fans tend and love to see many goals in a soccer game.
As seen in the above picture (the example is of an ever and under bet 2.5 goals match). This description give you the amount of goals needed to win an over bet and the amount of goals needed to win an under bet.
So we take another example of 3.5 goals. To win a Over 3.5 goals bet, we need the match to finish with 4 goals or more (total goals), if less we loose. If we bet for an under 3.5 goals, we need the total goals of 3 or less.
Other articles you may like:
---
Tags:
Under Over bets
Bets
Safe bets
Tips
Prediction
Free
Bet365
---