The History of Sports Betting and Its Evolution Over Time
Earliest forms of sports betting can be traced back to ancient civilizations such as Greece and Rome
---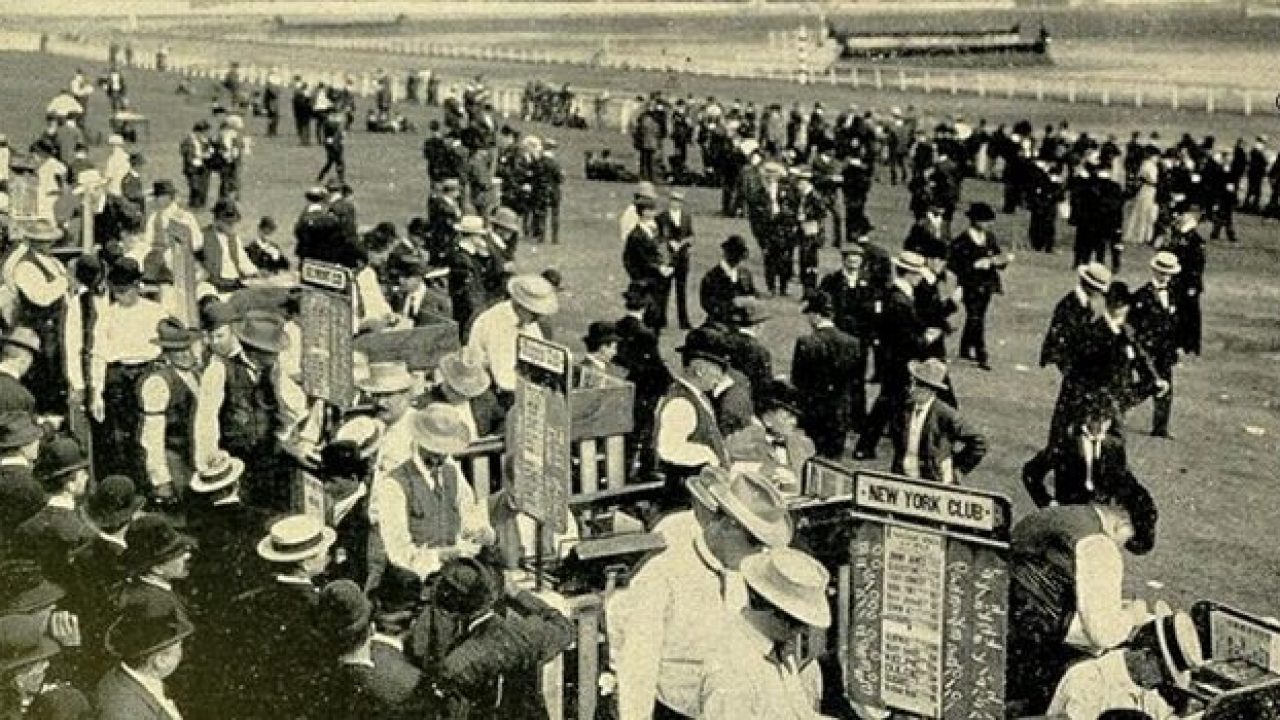 Sports betting might be commonplace nowadays, but that hasn't always been the case. The ways in which we engage in betting have changed dramatically thanks to the growing role that
technology
plays in our lives. In this article, we'll be discussing the evolution of sports betting from ancient times to the modern era.
Background: The Modern-Day Sports Betting Landscape
It's fair to say that sports betting is bigger now than it's ever been. As gambling has been made legal in a wider range of areas, it's generally become more culturally acceptable to engage in, too. The outcome of this has been a more diverse group of people taking part in sports betting than ever before.
Technology has changed the ways in which we bet, too. This isn't just true of sports betting; we can play slot games or visit our favourite
online casino
from the comfort of our own home in a manner that wasn't even possible just a few decades ago.
Naturally, this has attracted more and more people to gambling in general. The accessibility that technology provides creates an environment where it so much easier to learn about betting, as well as making setting up an account and getting started with placing bets or playing casino games simpler than ever.
But it goes further than that; another advantage of tech in this context is how much easier it makes it for us to access and take in latest information. You can access expert analysis or insight into different sports with the click of a button nowadays; such information can pretty much make or break your success in the realm of sports betting, too.
Sports Betting in Ancient Times
Unbelievably, sports betting is an old practice. While betting in the 21st century uses technology in a myriad of ways, this hasn't always been the case.
In fact, there is evidence to suggest that sports betting has been taking place in some shape or form since ancient times, having been participated in even by the ancient Greeks. It's worth noting, though, that betting on sports was likely a small fraction of ancient Greek gambling practices;
dice games seem to have been the primary mode of betting and winning money in this time period
.
Nevertheless, some sources detail how the ancient Greeks would bet on various sports, including chariot racing and gladiator bouts. While the rules of a given fight between gladiators would differ, these competitions often turned into fights to the death. Spectators could bet on a number of aspects of a fight, including who would win, and how they would do so.
Incredibly, the ancient
Olympic Games
appears to have been a particularly popular venue for sports betting in this epoch. Once the idea caught on, it spread rapidly across the world, thanks in large part to the renown and cultural significance that the Olympics held.
Considering this, it's probably not surprising that the Romans were big fans of betting, too. Ancient Rome was, in many ways, a sort of spiritual successor to ancient Greece, so it seems only natural that the Romans would have adopted the practice of betting on sports, just like the Greeks did.
How Sports Betting Became Commonplace
The practice of sports betting certainly didn't die with the ancient Greeks and Romans. On the contrary, it survived throughout the centuries, with different sports at various times being especially popular among gamblers. For instance, cock fighting was, at one stage, favoured by European bettors, with more mainstream sports like American football and boxing attracting prospectors in more recent years.
How did gambling reach North America in the first place, then?
It was brought to the continent by European colonists
. In the early colonial period, horse racing was perhaps the most popular sport to bet on; it remains one of the biggest sports for gamblers to this day.
As other sports in the new world grew in scope and importance, betting on them became more common. For example, gambling on boxing seemed to start to take off in the 18th century, while
American football
, which is a relatively new sport, took longer before it was seen as a viable option for prospectors to put their money on.
Nowadays, though, the
NFL
is one of the most prominent sports promotions in the world for sports bettors. This is despite American football's somewhat niche nature; it's not something that's especially widely followed outside of North America.
Nonetheless, plenty of people make a large profit on betting on NFL games, teams, their successes, and more. There are plenty of different methods of gambling on American football, which makes it a fantastic option for fans of the sport who might feel less confident about predicting the result of matches between teams.
For instance, betting on
NFL draft picks
is also fairly popular, and offers a way for fans of American football to engage with the sport without having to forecast the outcome of particular matches (which, after all, is no mean feat).
Other Pages you may like:
Casino & Sports Links on Feedinco