How to identify a reliable online casino for betting?
Reputable and trustworthy casino websites make use of major payment methods, like credit and debit cards, bank transfers and e-wallets.
---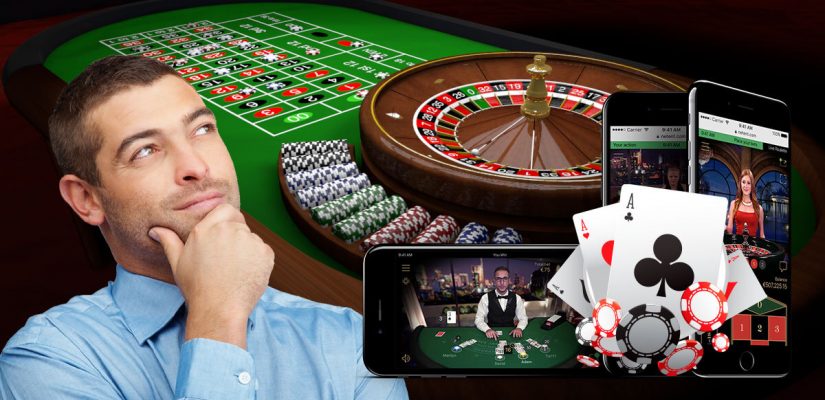 Watching sports becomes even more exciting if you have placed a bet on the outcome of the match. Betting is now easier than ever before, as more and more online casinos have expanded their operations in the direction of betting. So you no longer have to rush to the kiosk to place your bet, but you can do it comfortably sitting on the sofa at home.
The proliferation of betting sites is a great thing, also for the reason that online casinos have more targets and the odds are usually better. The only problem remains that it can be difficult for a beginner to identify a reliable
online casino for betting
.
However, it is easy for anyone to learn the hallmarks of a safe betting site. After reading this article, you will definitely recognize the reliable online casinos, and you can place your bets with peace of mind.
Check the Game License first
Every reliable online casino and betting site always has a gaming license. It is usually found at the bottom of the front page. The licensing authority has checked the site's operation thoroughly and will continue to monitor the operation.
Game licenses are issued by, for example, these countries:
Malta
Estonia
Curaçao
Great Britain
Bettors should prefer gambling sites that have a license issued in the European Economic Area. Namely, it knows completely tax-free profits.
EMTA
or MGA (Malta Gaming Authority) gambling licenses are considered by many to be the best because they are only granted to high-quality and reliable betting sites.
Few people understand, for example, when playing at an online casino operating with a Curacao license, that any winnings are subject to taxation. You can find out more about the topic on many casino comparison sites, which only list tax-free casinos.
Well-known and secure payment services
It is a good sign if you see logos of well-known payment services on the betting site.
For example, Visa, Mastercard, Trustly or Zimpler would never cooperate with scammers, and online wallets Skrill and Neteller also choose their partners carefully. If these respected payment services are available, you can transfer money to the online casino without worry.
There is no need to be afraid of money transfers anyway, if the information
security of the betting site
is in order. Online casinos use the same effective SSL/TSL encryption technology as online banks, so it is impossible for outsiders to see your bank details. A small picture of a lock at the beginning of the address line is a sign that encryption is enabled.
Fair betting bonuses
Online casinos currently offer plenty of bonuses aimed at bettors. For example, such delicacies may be available:
Welcome bonus for new customers
Deposit bonus
Risk-free bet
Cashback
However, you should not grab the offers recklessly, because unfortunately scammers use them as a way to lure bettors into their trap. So always wonder if an offer is too good to be true. Also read the bonus conditions carefully.
Clear and reasonable bonus conditions
Honest betting sites do not hide their conditions, but state them well in advance. Pay special attention to the recycling requirement and related time restrictions. Reliable casinos do not attach unreasonable wagering requirements to their bonuses, which should be completed in a couple of days. In betting, the recycling requirement is always significantly lower than in casino games, so about 4-10 times recycling is enough.
Trusted gambling sites encourage responsible gambling
You can become addicted to betting in the same way as to fast-paced slot games. That's why proper betting sites pay a lot of attention to responsibility and offer their customers ways to keep betting safe. Responsible gaming tools are available, such as:
deposit, bet and loss limits
time limits
putting the game account on ice
permanent account closure
Scam sites do not offer such tools because they are not interested in the well-being of bettors. Licensed casinos, on the other hand, always have a page about responsible gambling, where you can find information on how to prevent gambling problems.
Identification of customers and processing of personal data
One of the worst threats associated with gambling is that someone could steal a bettor's personal information. There is reason to be concerned about this, because identity theft can cause great financial damage and many other troubles.
Many would like to place their bets completely anonymously, but that is not possible at online casinos. Even
registration-free casinos
get to know the identity of their customers, and they have a legal obligation to know their customers.
A bettor might be anxious when a casino asks for proof of personal information, but it's actually a good sign. The verification of personal data shows that the casino complies with the law and does its part in the fight against money laundering.
Reliable betting sites store their customers' data as required by the Personal Data Act. You can find more information on how personal data is processed in the privacy statement.
Conclusion
The most important sign of a reliable betting site is a gaming license. It proves that authorities have investigated the site and found it trustworthy.
It is always worth exploring the site yourself, and familiarize yourself with the privacy statement and bonus terms. Fair online casinos state their conditions directly and clearly. Also, make sure the site offers at least one secure payment method.
In addition, you can
read the experiences of other bettors online
. If bettors and have been satisfied with the operation of the site, it is guaranteed to be a high-quality gambling site.
Other Pages you may like:
Casino & Sports Links on Feedinco