What players should Real Madrid sign for next year after winning the double
Real Madrid has finished a phenomenal season, first winning the La Liga and then winning the champons league with Liverpool.
---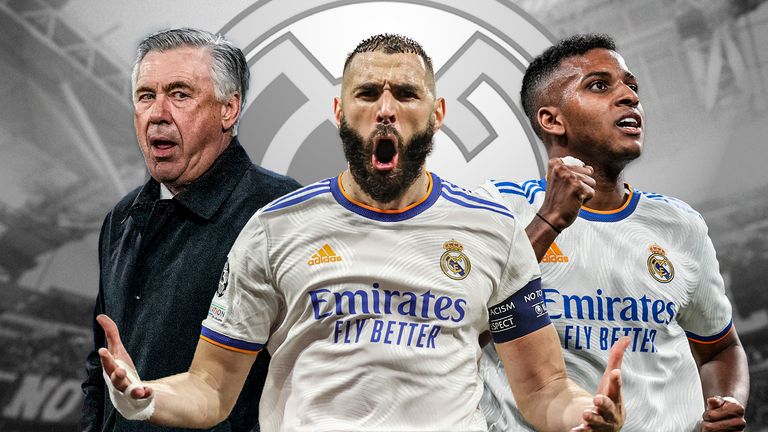 Real Madrid has finished a phenomenal season, first winning the La Liga easily (their 35th league title) and then completing the double with a 1-0 victory over Liverpool in the Champions League final. The 'Big Ears' return to Santiago Bernabéu after a four-year absence and Los Blancos are the uncontested rulers of Europe, having won their 14th UCL title, twice as many as any other team.
Now that the season is done and the celebrations have subsided, the focus will shift to improving their squad for the 2022-23 season, where players will be required to play more than 70 games. Real Madrid has already signed defender Antonio Rüdiger on a free transfer, and the club is currently in discussions with AS Monaco about acquiring French midfielder Aurélien Tchouaméni.
As the club waits to formally announce the acquisition of Rüdiger and the 'imminent' signing of Tchouaméni, rumors in Germany are that a key Real Madrid offense target may be sold this summer, with the likelihood of that happening increasing by the second. Here are a few Real Madrid possible signings that might influence your decision when wagering on the team at the
Betway
sports bookie next year.
Son Heung-min
It's still unseen whether Real Madrid can persuade Tottenham to let Son Heung-min leave, but there's no doubt that the 29-year-old is the sort of player that Los Blancos would love to have. Son had a fantastic season with Spurs in 2021-22, with the
Betway betting online
bookie offering solid odds on all his games.
Last season, Son recorded 24 goals and ten assists in 45 appearances across all competitions, with 23 of those goals coming in the Premier League. The South Korean international has over three years left on his present contract at Tottenham Hotspur Stadium, but his ambition to win trophies may tempt him to leave.
Serge Gnarby
According to Bundesliga News,
Bayern Munich is running out of patience with winger Serge Gnabry
and might consider trading the 26-year-old this summer. The player has postponed his contract extension discussions with the club, which has irritated the club's upper management. Gnabry is yet to accept Bayern's €19-million annual salary, despite the team agreeing to some of his requests. Now, either Gnabry agrees with the club's offer, or they decide to sell him, which appears to be in the works.
Carlo Ancelotti
contemplated signing Gnarby in February but made no offer because his priority was to sign Tchouaméni. However, Gnabry's reaction to Bayern's current offer may prompt Real Madrid to hurry up the process of signing him once Tchouaméni's deal is finalized. The German international is expected to cost €40 million, a cheap sum for a world-class winger who will offer depth to the squad's thin right side position.
Victor Osimhen
Victor Osimhen's future has been widely discussed in recent weeks, with many teams interested in signing the Nigeria international this summer. The 23-year-old finished the 2021-22 season with 18 goals and six assists in 32 club appearances, including five assists and 14 goals in 27 Serie A matches.
Osimhen mostly plays in the middle but can also operate in wide areas, and he might play with Vinicius Junior and Karim Benzema in the last three next season. However, Napoli has the attacker on a contract until June 2025, and there have been reports that his Italian club is valuing him at about £80 million, which might rule Los Blancos out of the race.
Other Pages you may like:
Casino & Sports Links on Feedinco