Can Rooney's Rams pull off a miracle by avoiding relegation?
If you're not an avid Derby County follower then you've probably already condemned the club to relegation to League One.
---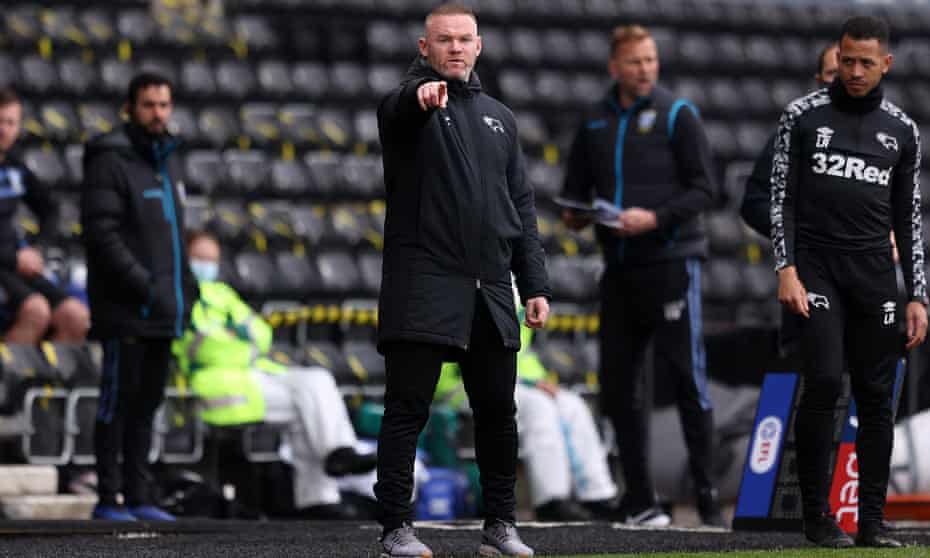 If you're not an avid Derby County follower then you've probably already condemned the club to relegation to League One this season after seeing the odd headline about a whopping 21 point deduction. But the chances are that you will become a lot more familiar with the Rams' plight this season if they continue to do what they did on the 21st of November when they beat league leaders Bournemouth 3-2 at Pride Park.
Indeed, it was a statement win when you consider the
English Championship winner odds
make the Cherries one of the strong outright favorites to win the league having been priced at 12/5. Naturally, with the result having gone Derby's way, an early narrative is beginning to now develop around whether Wayne Rooney's charges can do what many thought impossible by avoiding the drop to the third tier of English football.
𝐖𝐇𝐀𝐓 𝐀 𝐖𝐈𝐍!!!! 🤩🤩🤩

Tom Lawrence's brace turns things around as we hand Bournemouth their first away defeat of the season!

𝙔𝙊𝙐 𝙍𝘼𝙈𝙎!!! 🖤🤍🐏#DCFC pic.twitter.com/BuSpyAqxmA

— Derby County (@dcfcofficial) November 21, 2021
It should be said that the large majority of pundits probably still think Derby's survival cause is a hopeless one given that their
stunning win against Bournemouth
only took the club to zero points in the league after starting the weekend on -3. This means that the Rams are now 15 points from safety which does look like staying in the division is an impossible task. However, there is a crucial difference between being so many points adrift due to financial penalties, and poor form being the reason for such a lowly position.
In essence, Derby have momentum on their side which is not something that teams in the relegation places normally have. What this suggests is if the Rams are able to build on their win against Bournemouth, then they could quite feasibly be within touching distance of their nearest rivals just after the turn of the year despite being handed such
a heavy points deduction
.
Should Derby be only five points behind with twenty games to go, then they would be in a legitimate relegation battle instead of just going through the motions whilst waiting for their fate to be sealed. If this were to happen, then their season would be as keenly followed as any team bidding to win the
Premier League
which will surely drive Rooney's players on as their every fixture will be monitored up and down the country. In addition to that, you can imagine the Derby faithful will be energized by all the national attention on the club. In other words, they won't be playing in front of a few thousand at an eerie Pride Park as the board prepares for life in League One in the executive boxes, instead, their ground will be packed to the rafters as the supporters do everything in their power to provide the atmosphere the players need for the greatest of escapes.
That one was for the fans 👏🏼👏🏼👏🏼 #dcfc pic.twitter.com/J5nbzKap9Q

— Wayne Rooney (@WayneRooney) September 18, 2021
This is where Rooney's managerial acumen will be tested, as it will be his job to build a siege mentality at the club that will turn Pride Park into a fortress.
In conclusion, there are 84 points left up for grabs this season of which Derby will need 50 if they are to stay up. When you look at it this way, their current scenario doesn't look as desperate as first imagined given that the club can still afford to drop points from time to time. The next few weeks and the run-up to Christmas, however, will be key, if the 36-year-old can build on this momentum then Derby's chances of survival may be far greater than anyone thought.
Other Pages you may like:
Casino & Sports Links on Feedinco