What makes slot machine games so popular?
In some nations, including the United States, slot machines are the most-played casino games.
---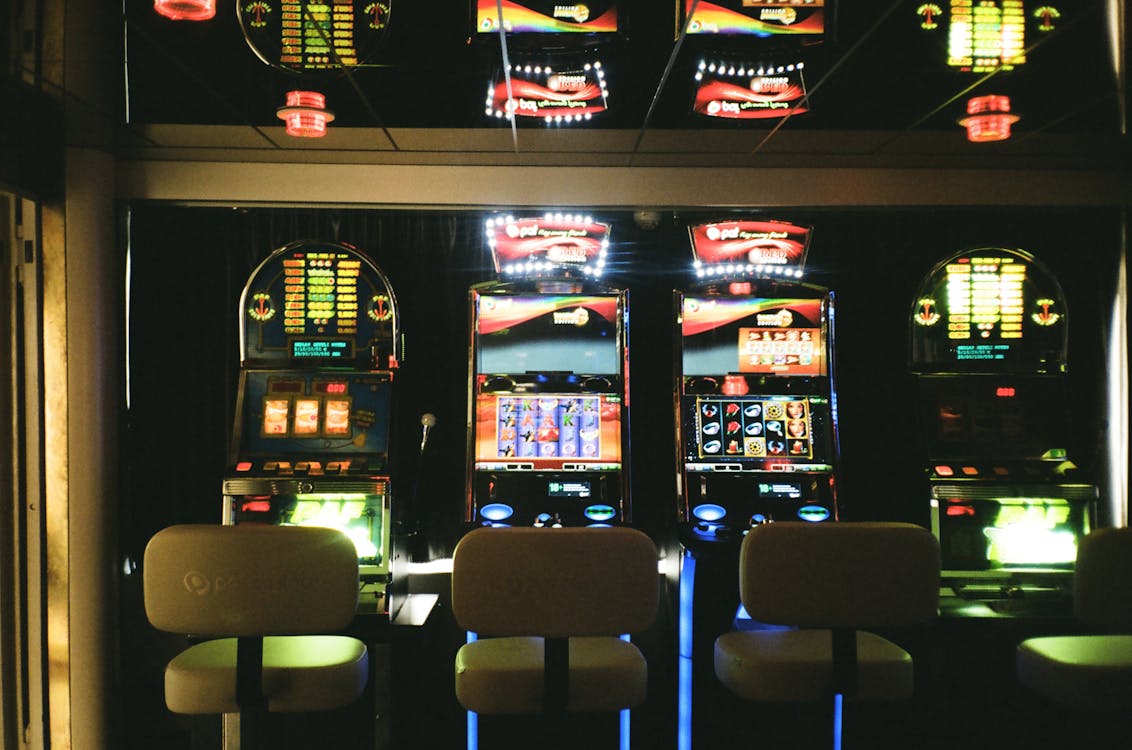 Slot machine games have been around for quite some time and they continue to be one of the most popular casino games.

Part of the reason for their popularity is that they are easy to play and don't require any special skills or strategies. Another reason is that they offer the chance to win big jackpots.

While the odds of winning a jackpot are usually very low, the potential payoff makes playing these games very exciting.

Finally, many people enjoy playing slot machine games because they can be very visually appealing. With their bright lights and colorful graphics, these games can be a lot of fun to play.
What are some of the different types of slot machines?
Apart from online slots, the most common type of slot machine is the video slot machine.

Video slot machines have become very popular, especially in casinos, because they offer a wide variety of features, including bonus games, progressive jackpots, and scatter symbols.

Another type of slot machine is the reel slot machine. Reel slot machines are the simplest type of slot machine and are usually found in bars and restaurants. They typically have three or five reels and do not have any special features.

The third type of slot machine is the multi-line video slot machine. Multi-line video slot machines have multiple paylines (the lines on which you can bet) and often have special features such as wild symbols and bonus games.
How do slot machines work?
Slot machines are the most popular games in casinos. But how do they work?

Slot machines use a random number generator (RNG) to generate numbers that determine where the reels will stop. It's what makes it possible for casino games to be fair - if the RNG wasn't used, then players could figure out patterns in the game and exploit them to win more often than they should.

When you pull the lever or push the button on a slot machine, the RNG picks a number, and that number determines where the reels will stop. The number is then translated into a symbol on the reel.

So, if the RNG picks the number 7, then the reel might stop on the cherry symbol. If it picks the number 11, then it might stop on the diamond symbol.

The RNG is constantly generating numbers, even when the machine is turned off. That's why you can never tell when a jackpot is going to hit - it could be your next spin, or it could be someone else's spin 1000 spins from now.
Are there any strategies for playing slot machines?
The best strategy for playing slot machines will vary depending on your personal goals and preferences. However, there are a few general tips that can help you get the most out of your experience.

First, it is important to understand the different types of slot machines available. There are traditional reel machines, video slots, and progressive jackpot machines, among others.

Each type of machine has its own strengths and weaknesses, so it is important to choose the right one for your needs.

Once you have selected a machine, it is important to set a budget and stick to it. It can be tempting to bet more than you can afford, but this is a surefire way to end up in debt.

Only bet what you can afford, and be prepared to walk away when you reach your limit.

Finally, remember that slots are a game of chance. There is no guaranteed way to win, so always be prepared to lose whatever amount you bet.

With that said, however, there are certain strategies you can use to improve your chances of winning. For example, playing multiple coins per spin will increase your chances of hitting a jackpot on a progressive machine.
To sum up, slot machine games are popular because they're easy to play, can be played for a variety of stakes, and offer the chance to win big jackpots.
Other Pages you may like:
Casino & Sports Links on Feedinco