The Rules Of Online Blackjack - Tips And Tricks From Online Casino Experts
Discover our top online blackjack tips and tricks on how to become an instant winner.
---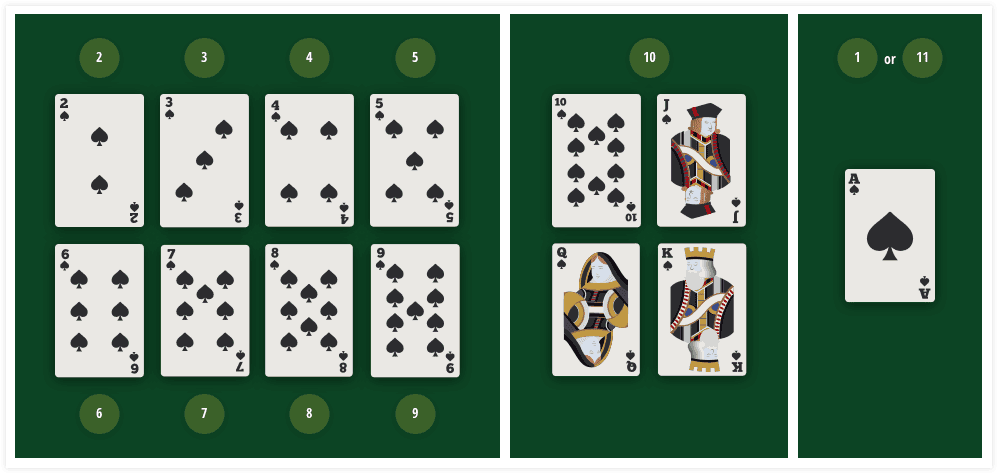 Blackjack is one of the most popular games in online casinos worldwide. It has a quick tempo, it is easy to learn, and you can play it in almost every online casino. Those are just a few reasons why online blackjack is as successful as it is. Yet, as with every popular game, some people are tempted to play it but have never tried it.
Before anyone tries online blackjack for the first time, it is more than crucial to get to know the basic rules of it. First, we'll go through the rules and how the game works. After that, some online casino experts share practical tips and tricks for online blackjack beginners.
Explaining the basic rules of online blackjack
In online blackjack, the objective is to
get a hand with 21 or close and beat the dealer
. A player can lose a round in two different ways. The first way is to get a number higher than 21 when you bust out. The other way is to get a hand lower than 21, and the dealer gets closer to 21 than you. A player wins if he hits the 21 and gets a blackjack. Another way a player can win is to get closer to 21 than the dealer.
Online blackjack always has tables that can hold up to seven players. It is crucial to remember that you are never playing against other players. You are only playing against the dealer and trying to get a better hand than him. The dealer's role is simple. Besides playing against every player, he receives all the bets and issues two cards for each player.
A round of blackjack starts when all the players have placed their bets. When players have set their wagers, the dealer begins to issue cards. When every player has their cards, it's time to decide what every player wants to do with their cards. In a regular round, a player has two options, Hit and Stand. In some other cases, players can also Double down or
Split
.
If the player decides to Stand, he is going to stick with the hand he has. If a dealer gets a better hand, the player ends up losing. Another option is to Hit when the dealer gives you an extra card. After that, you have similar choices to what you had before Hit. You can Hit as many cards as you want, as long as you don't bust out and get a hand over 21.
A round ends when a player chooses to Stand, and the dealer shows his cards. After that, every player can see the situation, winners get their money, and the dealer takes the money from the losers. After the round, a player can decide to stick to play another match or leave the table.
Tips and tricks from casino experts
If you are new to online blackjack, don't worry. Learning the basics of the game doesn't take long. And when you know the basics of the game, online casino experts from
Kasinosivustoni.com
will help you to take your game to the next level. They shared a couple of online blackjack tips and tricks that might be helpful for our readers.
You don't win every time you play.
When playing online blackjack, you will most likely lose most rounds you play. Don't let losing let you down because it's completely normal. In online blackjack, it's all about long-term success. You need to know when to bet more and when to bet less. When you know when it's your time to shine, go big. That's how you'll secure big wins from single rounds and win money even when you lose most of the games.
Remember bankroll management.
Before you start playing online blackjack, it's good to have some kind of gaming budget in your mind. And no matter what happens, stick with it and never go over it. It can also be wise to have your budget in your mind whenever thinking about the size of the bets you are about to place. When you have a regular round, bet a maximum of 1% of your budget. And when you think you have a real chance to get a big win, go for a bit bigger stake.
When playing, focus on it 100%.
As exciting as online blackjack can be, it also takes time to get a lot of winnings. The more time it takes, the harder it is to focus on the game. When you lose your focus, you are likelier to lose money. Because of that, you should always focus 100% on the game whenever you are playing
online blackjack
.
Other Pages you may like:
Casino & Sports Links on Feedinco