Gambling updates in Sweden
The Swedish Gambling Act entered into force on 1 January 2019 and applies to gambling for money that is provided in Sweden.
---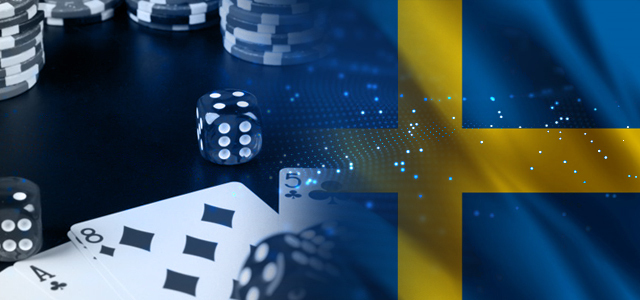 The gambling market in Sweden is changing, and there have been important updates that deserve your attention. This article aims to give a full picture of what's new in Sweden's gambling industry.
If you want more information and analysis from professionals, check out
visit this site
. It is the best place to get the latest news and in-depth coverage of the gambling scene in Sweden and beyond.
Financial services providers have new obligations
The Swedish government recently made some important changes to the gambling laws in the country. One of the most important changes was expanding the duties of financial institutions. As part of their duties, they must tell the Swedish Gaming Authority (
SGA
) about the gambling enterprises they cooperate with.
The major reason for this change is to make it easier to find and shut down places that let people gamble illegally. In this way, it will keep the
Swedish game market
transparent. By giving the officials important information, they can successfully get rid of providers who don't have licences. This will make sure that the rules are the same for all gambling businesses. The ruling also shows that the government is serious about stopping scams and illegal actions in the gambling sector.
Increasing Money Laundering Penalties
A lot of work is also being done by the government to put a stop in money laundering in the gambling business. They want to make it harder for businesses to do things that go against the Money Laundering Act. To do this, they have suggested that businesses that break the Swedish Gambling Act should get the maximum fines possible.
By imposing stricter penalties, the government aims to deter such unlawful activities. This will make sure that the gambling industry
stays a safe
and open place for everyone involved. In addition to increasing fees, the government is likely to improve tracking and reporting systems. This will help search for unusual transactions and behaviours linked to gambling. With this extra focus, officials will be able to find and look into possible money laundering cases quickly. Consequently, they will be able to stop more damage by taking the right steps.
SGA's New Suggestion
There is a proposal to make changes to telemarketing sales of gambling services in Sweden. The suggested change to the Swedish Gambling Act is meant to regulate telemarketing sales of gaming services. This new requirement will set certain rules and formalities for such sales.
For example, let's say you get an advertising call from a company that wants to sell you
gambling services
. Under this scheme, the deal for those services won't be official until you accept the offer in writing after the call is over. This means that you have to confirm your decision in writing after the phone call is over.
If this written rule isn't followed when gambling services are sold over the phone, the deal will be considered invalid. The goal of this step is to give people enough time to reflect on the offer. So, they can make an informed choice without feeling rushed or pushed during the phone call.
Other Pages you may like:
Casino & Sports Links on Feedinco