The Ultimate Guide to Football Betting: Tips and Strategies
This article provides an extensive guide on football betting to equip punters with the necessary knowledge to bet online.
---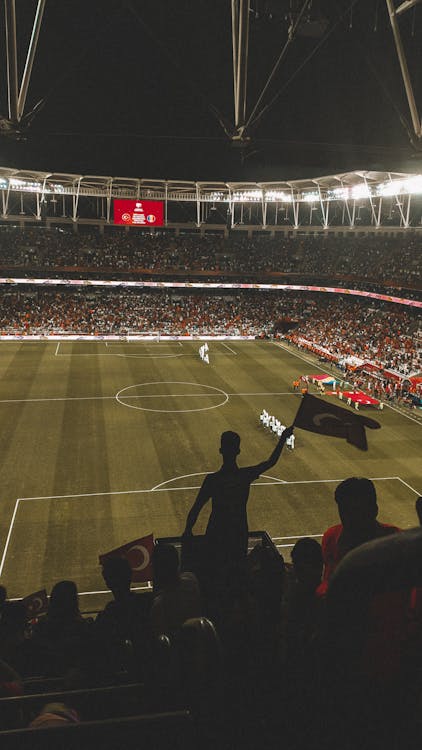 Welcome to the leading guide to football betting. For seasoned gamblers or those just embarking on their journey, this in-depth guide provides practical advice and techniques to improve any football betting adventure. From comprehending probabilities to analysing statistics, this article offers the fundamentals.
Getting started with football betting
For those new to football betting, it is critical to prime oneself with the basics. For example, begin by comprehending the various kinds of bets available, including "match outcome", "over/under", and "handicap betting". Moreover, review the rules and regulations of the sport, various football tips, and different football leagues and tournaments. Ultimately, this knowledge underpins the basis for more informed decisions when placing bets.
Understanding football betting odds
Football betting odds may appear initially confusing - however, they are crucial to determine potential success. Odds are typically presented in decimal, fractional and American formats.:
Decimal odds are the most common format used in Europe and represent the total payout a bettor would receive, including their original stake, if their bet is successful.
Fractional odds are commonly used in the UK and Ireland, representing a bettor's potential profit, excluding their original stake, if their bet is successful.
American odds are primarily used in the United States and can be presented as either positive or negative numbers: positive odds indicate the potential profit a bettor would make on a $100 stake if their bet is successful; negative odds indicate the amount a bettor would need to stake to win $100.
Overall, understanding different odds formats is essential to make educated betting decisions and calculate potential payouts.
Researching football teams and players
Research is fundamental to successful football betting - remain updated with the latest news and developments in the world of football; analyse team and player performance, injury reports, and head-to-head statistics; consider factors such as home advantage, playing styles and team morale. Ultimately, the more information gathered, the more equipped a bettor can be to make discerning choices in football betting.
Choosing the optimal football betting markets
Football accommodates a diverse range of betting markets for prospective bettors. The match result is logically the most popular market; however, limiting oneself to this is potentially restrictive. Instead, consider exploring other options such as "goalscorer", "correct score" and "half-time/full-time". Generally, each market has a specific set of risks and rewards - choose those that align with a personal betting strategy and subjective preferences.
Developing a football betting strategy
A sound betting strategy is rudimentary for long-term success: define your goals, set realistic expectations, and establish a bankroll management plan. Moreover, consider specific factors such as risk tolerance, betting limits and staking strategies. In addition, experiment with different approaches and refine a sound strategy based on your results. Remember, patience and discipline are key traits of a successful bettor.
Managing a football betting bankroll
Managing a football betting bankroll is crucial to ensure long-term success and minimise the risk of losing accrued funds. The following are some suggestions to assist bettors in effectively managing their bankroll:
Set a budget: In advance, determine how much money to allocate to football betting activities - this should ideally be an amount that you can afford to lose without affecting overall financial stability.
Establish a staking plan: Decide on a consistent plan that suits personal risk tolerance and an established betting strategy - determine the percentage of the bankroll to be wagered on each bet and keep stakes between 1-5% of the total bankroll.
Bet selectively: Avoid betting on every match or placing large bets on favourites; instead, focus on identifying value bets where the odds bookmakers offer are higher than the actual probability of the outcome occurring. This requires thorough research and analysis of teams, players, form and other relevant factors.
Keep records: Maintain a detailed record of all bets, including the date, match, type of bet, odds, stake and outcome - this assists bettors to monitor their performance, identify patterns or trends, and underpins informed decisions in the future.
Avoid chasing losses: It is critical to remain disciplined and preclude chasing losses by increasing stakes or placing impulsive bets. Instead, adhere to the staking plan and make rational decisions based on careful analysis rather than emotions.
Utilising football betting tips and predictions
As this article has outlined, football betting tips and predictions can provide valuable insights to make more informed decisions; however, it is essential to approach them with caution. Consider the source of the tips and conduct thorough research to validate the information. Moreover, use tips and predictions as a starting point for in-depth analysis but use discerning judgement to finalise predictions.
Avoiding common football betting mistakes
Even experienced bettors can fall into common traps and make costly mistakes - for example, avoid betting on a favourite team out of bias as it can potentially cloud objective judgement. Moreover, do not chase losses by increasing the stakes impulsively - only place bets on unfamiliar leagues or teams with proper research underpinning them. Overall, being cognisant of these common mistakes can radically improve the chances of success.
Analysing football statistics
The following factors are useful to build a cumulative picture that assists bettors to anticipate various betting outcomes:
Team performance: Scrtuinise the recent form of each team - home and away. Furthermore, consider their win-loss record, goals scored and conceded, and performance against different opponents. This will lend an inkling of their overall strength and consistency.
Head-to-head records: Examine the history of matches between the two teams, looking for patterns or trends that might give one team an advantage. Consider factors such as recent meetings, home-field advantage, and any notable player absences.
Player form and injuries: Assess the form of key players for both teams - evaluate their recent performances, goal-scoring records, and any injuries or suspensions. A team missing key players may struggle, while a team with in-form players can be signficantly more dangerous.
Goal scoring and conceding: Analyse the average number of goals scored and conceded by each team. Moreover, identify teams with strong attacking or defensive records and those prone to high-scoring or low-scoring matches - this can assist in predicting the likelihood of goals in a particular game.
In conclusion, by following the tips and strategies outlined in this ultimate guide to football betting, prospective bettors will be well-equipped to navigate the exhilarating world of sports betting. One final caveat - betting should be conducted responsibly and always for entertainment purposes only. Good luck!
Other Pages you may like:
Casino & Sports Links on Feedinco