How to Enhance Your Sports Betting Experience
Form good habits from the moment you start betting on sports with our top tips for beginners that help you to have fun and improve your betting experience
---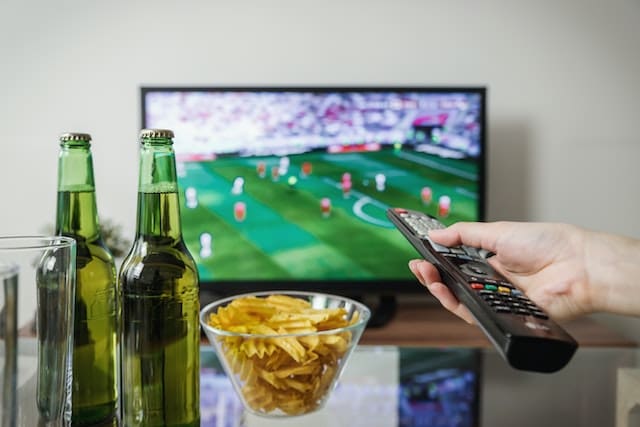 The popularity of sports betting continues to increase rapidly. On any given day, numerous people worldwide place bets on one team or another, some for the very first time. Whether you're a seasoned bettor or novice, it always helps to know what you can do to improve your betting experience. Admittedly, you'll lose some money; everyone bettor does. The idea is to ensure that such losses do not crush your spirit to the point where the whole sports betting experience turns unenjoyable.
Whether you've been placing sports bets for years or are doing it for the first time, there is usually a way to enhance the experience. The following tips will help you do just that.
1) Find the Right Site to Place Your Bets
Given the ever-increasing popularity of sports betting, many sports books continue to crop up. This situation provides a plethora of options for the average punter. With such abundance comes the headache of identifying one that'll offer you the convenience and peace of mind to place your bets without worrying. According to some estimates, illegal gambling activities and the illicit websites that operate them account for a much larger share of the sports betting industry. This means that you're likely to find an illegal sports betting website if you're starting out.
Take the time to do your research about any bookmaker before signing up with them. You can find online reviews on just about any bookie. In addition to ascertaining a bookie's authenticity, ensure that such a sports book offers the kind of bets you want to place. For instance, a particular sports book may not have the Asian handicap market. Research such things before signing up.
2) Know What Kind of a Bettor You Are
If you're a complete beginner, it might take some time to realize what kind of a punter you are. This will mean experimenting with different types of bets, learning from more seasoned bettors, etc.
If you've been placing bets for some time, you should have a pretty good idea of what kind of punter you are. By definition, sports betting involves a certain element of risk. This means that all sports bettors are risk-takers to some extent. The difference comes in how much risk you're willing to take whenever you place a bet. On one end of the risk spectrum, there are sports betters only willing to wager on favorites. On the other end, you have those who want to play the long odds for the big payout. A majority of bettors usually fall somewhere in between those two extremes.
Identifying your taste for risk – your risk profile– will help you enhance your overall betting experience by focusing on the kind of wagers you love to place.
3) Focus on One Game
Most people discover the world of sports betting due to their liking for one particular sport. Once they start placing bets, they might experiment with other sports. However, it's always best to focus on one sport especially when you're a beginner. This will quickly speed up your learning curve. You'll begin to see specific patterns relatively quickly. This insight will give you more confidence when
placing your bets
, making the whole experience more enjoyable as you look to test out your (educated) guesses.
Similarly, it's better to start by focusing on one aspect of a particular sport. For instance, if you're into placing sports bets involving soccer games, focusing on the
under/over 2.5
market will be better than attempting to understand multiple types of bets simultaneously. Of course, you can always incorporate the other types of bets once you've become familiar with one. You'll get to a point where you now look forward to placing a particular kind of sports bet, making it an intellectually stimulating (and enjoyable) exercise!
4) Be Flexible
Depending on where you're at in your sports betting journey, flexibility can enhance your experience. For a complete beginner, this might mean switching to another type of bet after having been unsuccessful with another. A case in point, if you've focused on the European handicap market, you can change things up by focusing on
both teams to score (BTTS)
instead.
For a seasoned bettor, this may mean focusing on
parlays of three or four games
instead of singles. As long as you're not rigid, you can incorporate different betting elements of a particular sport when placing your wagers. It'll be more fun and rewarding.
5) Take a Break
It is said that absence makes the heart grow fonder. While taking a break from sports betting might seem counterintuitive, it can be beneficial. Taking time away from placing wagers– even if just a few days– can do wonders for your interest levels. You'll return more fired up to place your favorite types of bets. Similarly, if you've been on a losing streak (every punter has them), taking time off helps recharge your batteries and restore some perspective. You'll enjoy the
sports betting experience
more once you're back from such a mini-hiatus.
There are numerous ways of enhancing your sports betting experience. However, you'll see marked results by following the above tips along with the basics of sports betting.
Bio:
Emma Apollo is a big sports fan (particularly soccer). He's been placing bets for the past 6 years, winning some huge parlays in the process. When he isn't following European soccer, he is analyzing odds for his next
handicap bets
.
Other Pages you may like:
Casino & Sports Links on Feedinco