What are Double Chance Bets?
by Admin
---
Posted on 4th March
---
Intro for
What are Double Chance Bets?
: Double Chance bets are one of the safest bets you can bet on since you have around 66% chance of winning.
---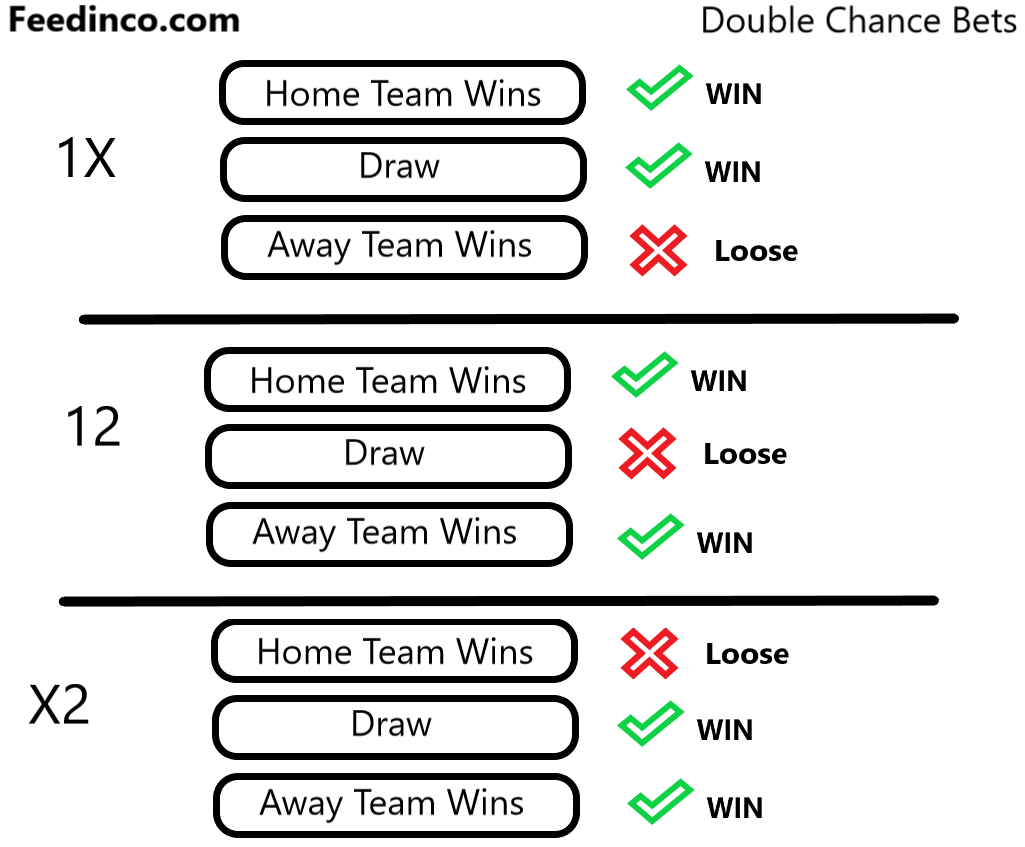 ---
Double chance bet are bets that you bet on two of three possible outcomes of the game. Therefore, you have 2/3 chance of winning the bet (66%) which is quite good compared to other bets with 50% or less. Why this type of bet is not used a lot? This is because the odds are low for a 2 way outcome. The trick is to find games that have a good chance of getting a draw which will increase the betting odds. Since they have a low Odds, these bets are usually used in multiple bets, as you can combination several bets to get bigger odds.
As you can see from the above diagram there are 3 types of 2way outcomes - 1X - X2 - 12. 1X - This means that either the Home team wins or the match ends in draw. If Away team wins, your bet will lose. X2 - draw or second team win. In this case we would be satisfied with Team2 win or draw. If Team1 wins, we'll lose. 12 - one of the teams eventually wins. Your bet is lost if a draw comes up.
Choosing couple of double chance bets to create a multi bet (accumulator bet) will give you a chance to increase the final odds (all multiplied) - Obviously the more you include in the accumulator bet, the more risk you have to loose the bet. Remember that you still have to analyze the game well before deciding on which two options to throw lot with.
Other articles you may like:
---
Tags:
Double chance bets
Bets
Safe bets
Tips
Prediction
Free
Bet365
---