Exploring the Thrills of Live Casinos Online: Games, Origins, and Pros and Cons
Online Live Casino offers a unique gaming experience that combines the convenience of playing from home with the excitement of playing
---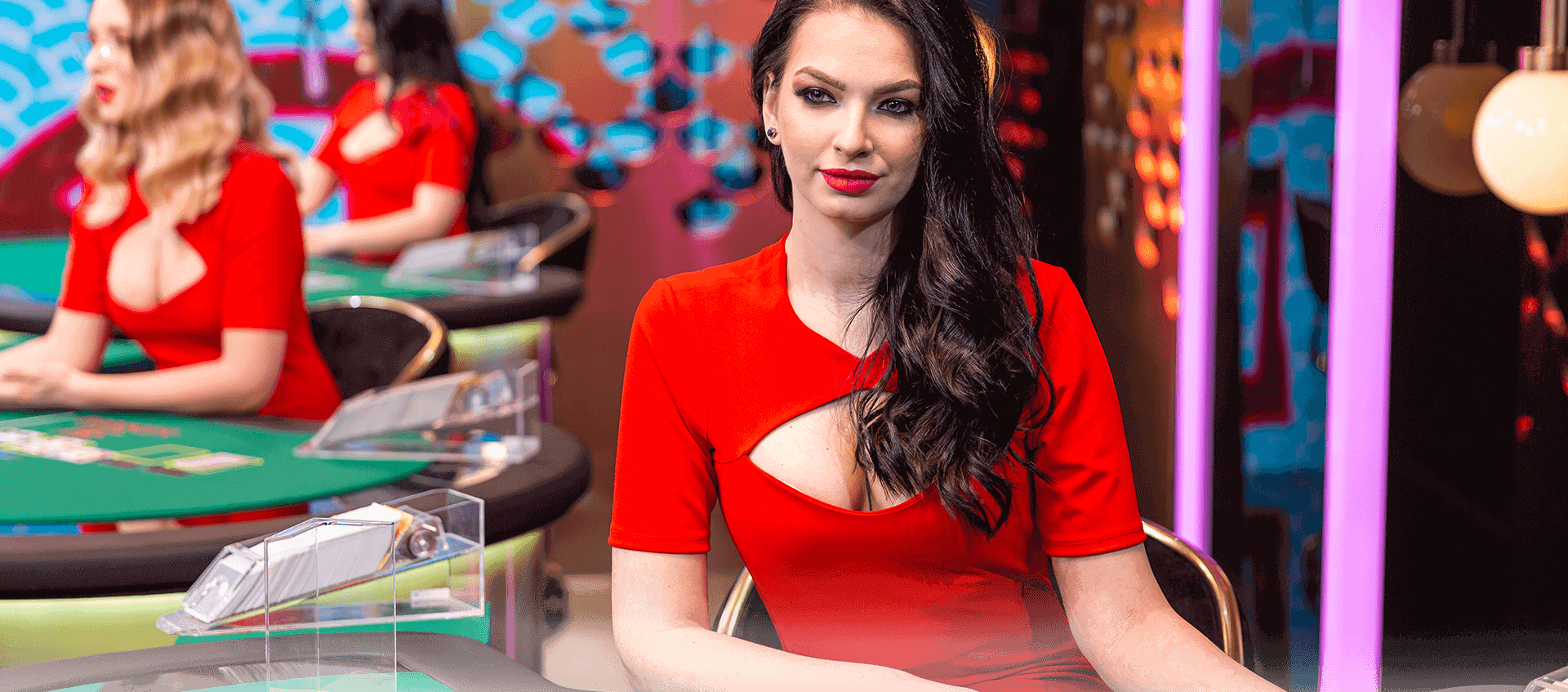 Introduction
In recent years, the online gambling industry has witnessed a remarkable surge in the popularity of live casinos. These virtual platforms bring the electrifying atmosphere of a brick-and-mortar casino directly to players' screens, allowing them to engage in real-time gaming with professional dealers.
In this article, we delve into the world of live casinos online, tracing their origins, highlighting the games available, explaining the differences between live casino and software games, and exploring the pros and cons of this immersive gambling experience.
1. How Did Live Casinos Online Begin?
Live casinos online
emerged as a response to the growing demand for an authentic casino experience in the digital realm. The rapid advancements in technology, particularly high-speed internet connections and video streaming capabilities, paved the way for the development of live dealer games.
The first live casinos made their appearance in the early 2000s, with a few pioneering software providers introducing live
blackjack
, roulette, and baccarat. Since then, live casinos have continued to evolve, incorporating new games and innovative features, becoming a staple in the online gambling industry.
2. Games Available in Live Casinos
Live casinos offer a diverse selection of games to cater to the preferences of different players. Some of the popular games available in live casinos include:
Live Blackjack : Players can enjoy the classic card game of blackjack with real dealers, interactive features, and the option to chat with fellow players.
Live Roulette : With live roulette, players can place bets on the spinning wheel, interacting with the dealer and witnessing the action in real-time through HD video streams.
Live Baccarat : Baccarat enthusiasts can join live tables and experience the thrill of this elegant card game, complete with professional dealers and immersive gameplay.
Live Poker : Various versions of live poker, such as Texas Hold'em, Caribbean Stud, and Three Card Poker, offer players the opportunity to test their skills against real opponents and experienced dealers.
Live Game Shows : Live casinos often feature game show-style experiences, such as Dream Catcher and Monopoly Live, combining elements of traditional casino games with entertaining and interactive gameplay.
3. Difference Between Live Casino Games and Software Games:
Live casino games and software-based casino games differ in several key aspects:
Real-time Interaction : Live casino games allow players to interact with professional dealers through a live chat feature, creating a more engaging and immersive experience. Software games, on the other hand, use random number generators (RNGs) to determine outcomes and lack the human interaction aspect.
Authenticity : Live casino games aim to replicate the atmosphere of a physical casino, with real dealers, actual cards, and physical roulette wheels. Software games, while visually appealing, lack the tangible elements and human touch found in live casinos.
Transparency : Live casino games offer transparency by allowing players to witness every action of the dealer in real-time. Software games, although audited for fairness, operate behind the scenes, making it challenging for players to verify the fairness of the outcomes.
4. Pros and Cons of Live Dealer Casinos Online:
Pros:
Authentic Casino Experience : Live casinos provide the closest experience to a land-based casino, with real dealers, physical cards, and interactive features, creating an immersive gambling environment.
Social Interaction : Live chat functionality allows players to interact not only with the dealer but also with other players, fostering a sense of community and camaraderie.
Transparency and Trust : With live streaming and real-time gameplay, players can witness the action unfold before their eyes, promoting transparency and instilling trust in the fairness of the games.
Flexibility and Convenience : Live casinos offer the convenience of playing from home, eliminating the need for travel, dress codes, and time constraints associated with physical casinos.
Cons:
Internet Reliability : Live casino games require a stable and fast internet connection for seamless gameplay. Connectivity issues can disrupt the gaming experience.
Limited Availability : Due to the costs involved in maintaining live dealer studios, the range of games and available tables may be more limited compared to software-based games.
Higher Betting Limits : Live casinos often have higher minimum betting limits than software games, which may deter players on a tighter budget.
Pace of Play : Live casino games generally have a slower pace compared to software games, as they depend on the dealer's actions and interaction with players.
Conclusion
Live casinos online have revolutionized the way players experience gambling, blending the excitement of traditional brick-and-mortar casinos with the convenience of digital platforms. Originating from advancements in technology, live casinos offer a wide array of games, real-time interaction with professional dealers, and an authentic casino atmosphere. While they provide a highly engaging and immersive experience, it's important to consider factors such as internet reliability, game availability, betting limits, and the pace of play when opting for live dealer casinos. Ultimately, the allure of live casinos lies in their ability to bring the thrill of the casino floor directly to players' screens, offering a unique and captivating gambling experience.
Other Pages you may like:
Casino & Sports Links on Feedinco