Unusual Live Dealer Games in Online Casinos | Top Picks 2023
Explore the world of unique live dealer games in online casinos. From Monopoly Live to Football Studio, discover the latest in gaming tech and innovative rules.
---
Top 5 Unusual Live Dealer Games
In the ever-evolving
online casino
industry, one aspect that's gained significant traction is the live dealer segment. These games bring the lively atmosphere of a physical casino to your screens. While many are familiar with the classic live dealer games like blackjack and roulette, several unique ones stand out. Let's delve into the top five unusual live dealer games creating a buzz in online casinos.
5 Best Unusual Live Dealer Games
Here are some relatively unusual yet unique live dealer games available:
1. Football Studio by Evolution Gaming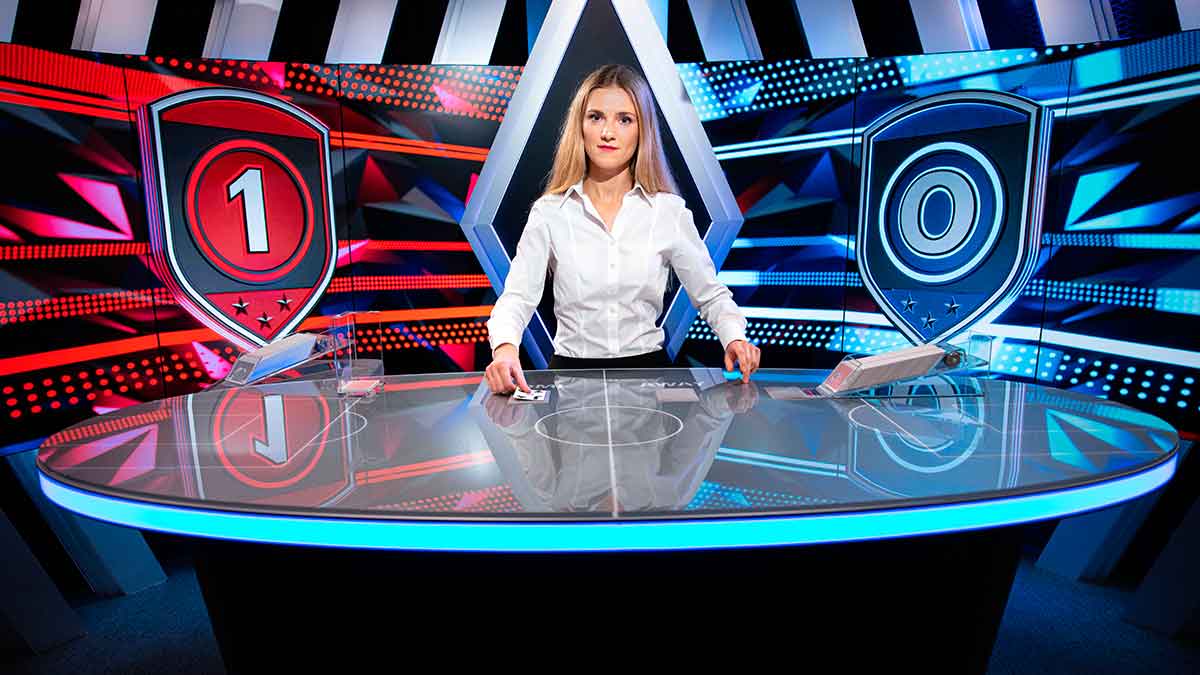 Topping our list is Football Studio, a masterpiece crafted by
Evolution Gaming
. This game reinvents the wheel by combining the thrill of football with card games. Two cards are displayed on the table, representing the 'home' and 'away' teams.
The excitement lies in predicting which team will have the higher card or if the round will end in a draw. While it offers simplicity in gameplay, the game does not skimp on thrill, making it perfect for football fans and casino enthusiasts. With a Return to Player (RTP) rate of 96.27%, it's not just fun but also offers a fair shot at winning.
2. Crazy Time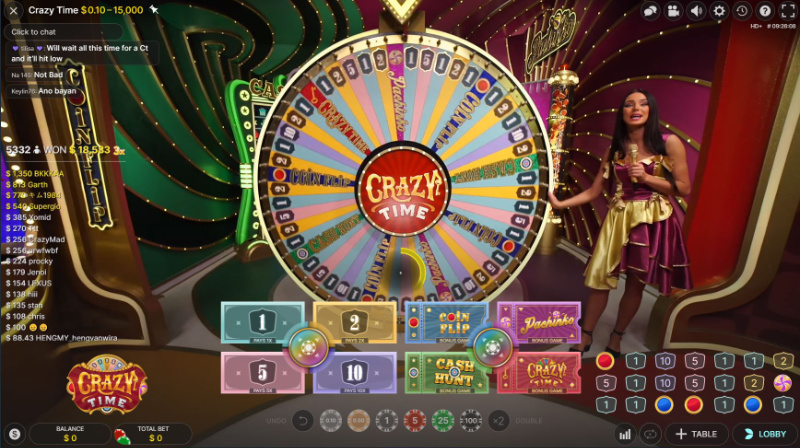 A whirlwind of colors and a plethora of bonus features define Crazy Time. Launched in the summer of 2020, this game show-styled
live casino
game swiftly captured players' attention. The game centers around a spinning wheel, where players predict the outcome.
But the real fun begins when the host invites you into a room housing a 64-segment super wheel, unveiling multiple bonus rounds. This game is entertaining and rewarding, with the potential to win up to 20,000 times your stake and a highest-recorded win of a whopping €10.7 million.
3. Gonzo's Treasure Hunt
Journey back in time to ancient Incan temples with Gonzo's Treasure Hunt. This game isn't just about staking and winning; it's an immersive quest. Here, players, alongside Gonzo and a live host, are presented with a wall covered in colored stones.
After placing bets on chosen stones, players use their turns to unveil hidden treasures behind the shuffled stones. Apart from its captivating gameplay, the game boasts a staggering 20,000 x stake top win.
With strategic gameplay, one can achieve an RTP of 96.56%, making it both immersive and potentially lucrative.
4. Monopoly Live
Introduced by Evolution in 2019, Monopoly Live offers a modern digital twist on the beloved board game. Players are greeted by a live host who stands ready in a studio, awaiting to spin a real-life wheel for participants.
This wheel comprises 54 segments. As the game starts, players are given a mere 12 seconds to place their bet on their chosen segment. Once bets are placed, the host sets the wheel in motion. The outcome is determined by where the wheel stops. If it lands on the segment the player bet on, they win a corresponding prize.
Where the excitement truly intensifies is during bonus rounds, which provide players with the opportunity to land some hefty rewards. Interestingly, players can amplify their winnings to a staggering 10,000 times their initial bet.
There's also a special "Chance" segment on the wheel. If the wheel lands on this, players receive a guaranteed prize or an increased multiplier for their next spin. Additionally, segments labeled "1, 2, 5, and 10" come with multipliers, further enhancing potential rewards.
5. Age Of Gods: God of Storms Live
For those who are fans of Playtech's Age of Gods series, you're in for a treat. This isn't your typical
slot game
. Instead, the live version brings forth a communal atmosphere.
Imagine an online slot machine with a live host, almost akin to a game show presenter or a Twitch streamer. All players share a condensed version of the God of Storms reels.
The intrigue lies in the reel's spin regularly, and participants can bet on any given spin. It's a harmonious blend of individual choice and collective gameplay. The real-time host interacts with players and responds to reel outcomes. This communal setup is a breath of fresh air in the typically solitary world of slot gaming.
Why Opt for These Unusual Live Dealer Games?
Here are the top reasons why you should play the previously mentioned unusual live dealer games:
Unique Gaming Experience: Diverge from the norm and try something new and refreshing.
Enhanced Interaction: Engage with live hosts and other players in real time, making online gaming more social.
Dynamic Gameplay: Innovative rules and gameplay mechanics keep players on their toes.
Diverse Betting Options: There's something for everyone, from low to high stake players.
Chance for Big Wins: Unconventional games often have exciting bonus rounds and high multipliers.
Bottom Line
While
traditional casino games
will always have their charm, the world of live dealer games is expanding, offering new and exciting ways to engage. Whether you're a seasoned gambler or a newbie, these unusual live dealer games in online casinos are worth exploring.
Other Pages you may like:
Casino & Sports Links on Feedinco