Gambling Legalization: All Pros and Cons of Industry Regulation
Casino legalization can benefit a country in many ways, provided it is implemented according to a proper plan. Learn the experience of different countries here.
---
Why Is Casino Legalization Important Nowadays?
The moral aspect of gambling has been a matter of contention throughout its existence for centuries. While it's a fun activity for a section of the population, others consider it a threat to individuals' economic and social well-being. Countries like New Zealand, Canada, Sweden, Germany, Spain, Portugal, and the United States have countered the opposing argument by legalizing it or at least some form of the activity.
So, while some regions still believe that gambling is inherently harmful, the said countries have regulatory bodies controlling betting activities by balancing their perks and any potential risks. So, how do
casino New Zealand
establishments, for instance, benefit the nation given its regulated market? This quick read offers valuable insights on this matter.
Why Are Countries Hesitant to Legalize Casino?
The most significant limitation to casino legalization is the perceived setbacks of this activity. The most common fears among those against it include:
Addiction– Top argument against legalizing casinos is their addiction risk, otherwise called problem gaming. This condition can cause financial instability, mental health issues, and other addictions like substance abuse;
Crime – Legalizing gambling sometimes creates room for fraud, embezzlement, and theft. Moreover, gambling establishments are suitable spots for organized crimes like money laundering, especially if not properly handled;
Social costs– Legalizing gambling can cause social problems like bankruptcy, family issues, and even homelessness. It can also cause a decline in moral standards and social values, given that some consider the activity a vice;
Displacement of other businesses – Legal casinos can displace other companies, especially those still growing. The establishments can increase competition, shifting consumer spending to wagering entities.
Why Is Legalization Important?
Despite the potential setbacks, countries that have legalized casinos benefit in many ways. The primary reasons why going legal is important nowadays include:
An Added Source of Government Revenue
Our first argument in favor of casino legalization is that the activity generates significant revenue that can aid government efforts. Brick-and-mortar establishments and online casinos pay licensing fees, revenue-based taxes, and other charges, sufficient amounts to fund public services like healthcare and education.
Job Creation
When gambling is legal, a country's citizens will find work opportunities in casino construction, running, and maintenance. Moreover, there will be jobs in the retail, hospitality, and service sectors. All these culminate in reduced unemployment rates and additional economic activities, thereby
reducing income inequalities
.
Crime Decrease
While this industry has been associated with crime, casino-related crime is steadily declining. This positive transition is likely due to reduced ill-intended visitors to casino establishments and increased security measures. The facilities have robust camera technology with facial recognition capabilities and abide by strict
anti-money laundering
standards to keep crime out of the scene.
Tourism
The remarkable growth of cities like Las Vegas and Macau highlights how legalizing casino activities can boost tourism in a region. A thriving casino industry transformed Las Vegas, a modest desert town, into a global tourism hub. The allure of world-class entertainment, luxurious resorts, and the jackpot prospect drew
4.9 million passengers
to the Harry Reid International Airport in March 2023 alone. This historic achievement contributed to an unprecedented 55.4 million for the year!
Fair and Responsible Gaming
Countries that criminalize betting activities of any kind employ strict punitive measures to deter offenders, often resorting to imprisonment or hefty fines. However, these measures prove ineffective as determined gamblers circumvent the laws through underground or offshore online casinos. This means players in regions with
unregulated gambling
face constant risk of legal repercussions and unreliable platforms. Legalization fixes these by placing casinos under a regulatory body. This, therefore, ensures transparency and fair gaming practices while minimizing the risk of financial loss and scams.
What About Gambling Addiction?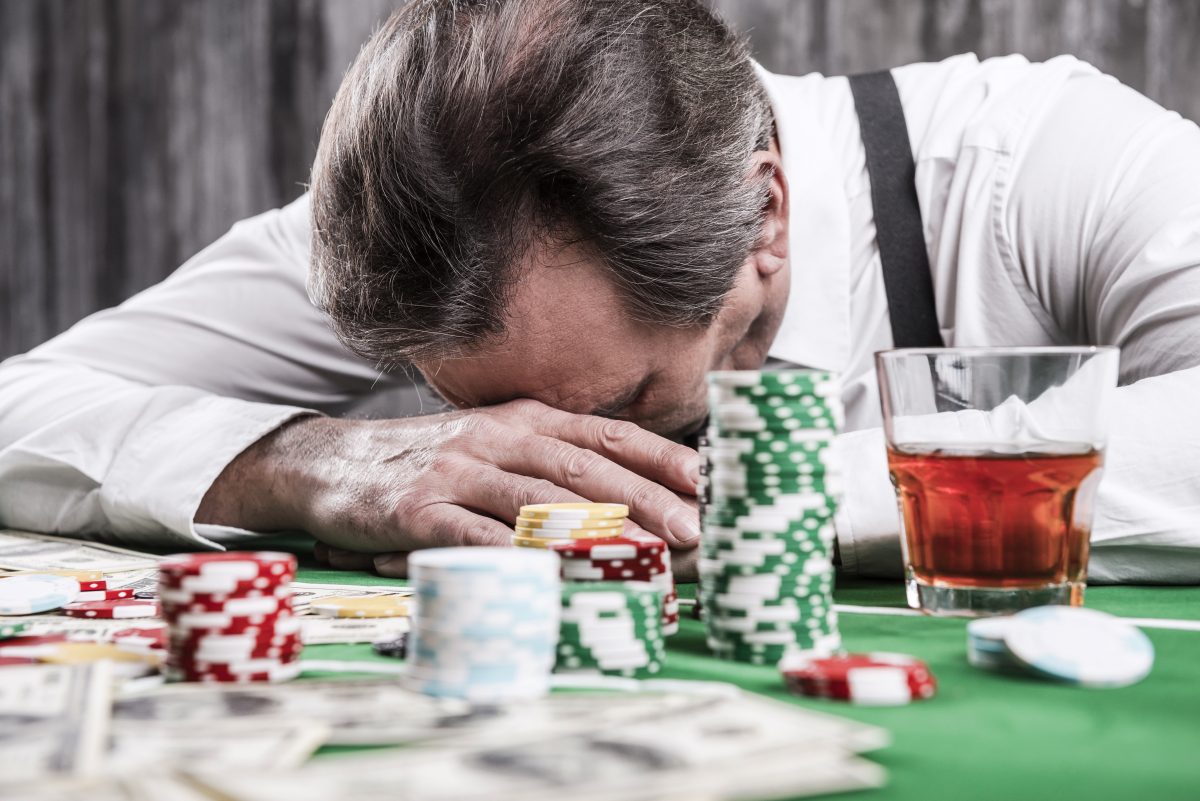 Yes, the coin has two sides. Despite the immense benefits, gambling addiction is a real issue. But will this problem disappear by criminalizing gambling? It's highly unlikely. Like the current drug decriminalization debate, legal repercussions will never deter users or the activity itself.
At least a regulated market has funds to care for those who need help, and they'll never feel marginalized from society. For instance, Delaware State offers free counseling, a service funded by the millions of dollars obtained from the gaming industry. Similarly, problem gamblers or concerned loved ones can seek help via a free text service. UK residents can always choose the '
self-exclusion
' agreement, where your casino account is closed and you recover outstanding money.
Marching Forward: A Legal, Regulated Environment Offers the Best of Both Worlds
It's undeniable that casinos have their share of setbacks, but we all agree that the benefits of legalization far surpass these drawbacks. Moreover, the issue of problem gambling persists or gets worse even under legal prohibition. So, ultimately, the solution lies in embracing legalization in a regulated environment. This way, jurisdictions will benefit from casinos while actively addressing the disadvantages.
Other Pages you may like:
Casino & Sports Links on Feedinco