How Football Clubs Can Promote Responsible Gambling
From an entertainment perspective, two things are really big in the UK. First, everyone in the country loves their UK football.
---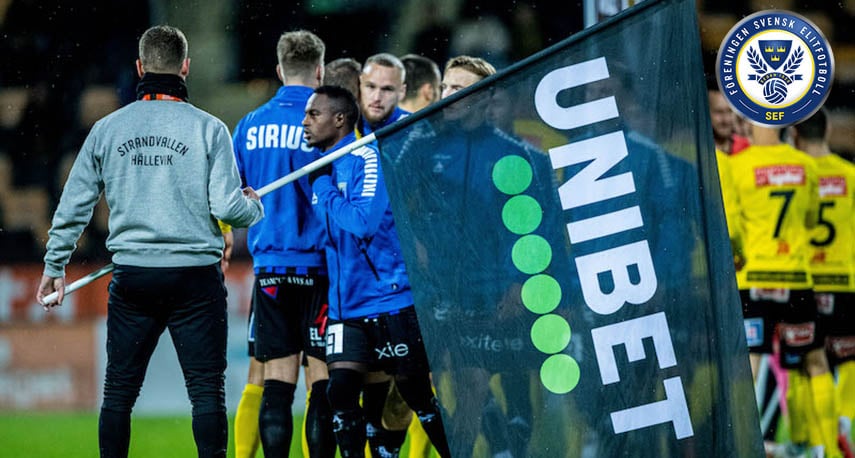 From an entertainment perspective, two things are really big in the UK. First, everyone in the country loves their UK football. Rare is the UK citizen who doesn't offer their undying support and loyalty to one of the country's top football clubs. This kind of support for the sport has been going on for decades and decades, from one generation to the next.
The other thing that has been very popular among UK adults is gambling. UK residents love to gamble. For decades, that gambling was done in land-based casinos and betting shops throughout the country. More recently, the UK gambling population has been shifting their gambling activities to the internet. How big is online gambling in the UK?
In recent studies, gambling industry experts have concluded that almost 20% of the adult population in the UK has at least one online gambling account of some kind. That 20% number represents a 50% increase in participation over the last two or three years. That's explosive growth for any industry. What's even more telling are expert claims that this trend has not yet run its course.
UKGC Concerns Over Growing Problem Gambling Issues
Other studies conducted all around the globe point to one disturbing result. There is evidence to support the claim that about 11% of all online gamblers will eventually run into significant problem gambling issues.
These studies have become a source of concern for officials with the UKGC. For them, it's about the math. If 11% of all regular online gamblers will eventually run into problem gambling issues, that means an increase in the number of online gamblers will result in an increase of online gamblers with gambling addiction. It's difficult to argue against this logic.
This information has become the basis for the UKGC to push for stricter responsible gambling standards in the UK. Most of that push has been directed towards licensed UK online gambling operators that are expected to do more to promote responsible gambling and offer more in the way of problem gambling resources.
One way the UKGC decided to push for more help for problem gamblers was to start mandating that licensed UK online gambling operators subscribe to the GamStop Self-Exclusion scheme. The GamStop program allows UK online gamblers to register to go into the GamStop database voluntarily and for free. Once in the database, registered gamblers are banned from accessing UK online gambling sites until their self-exclusion period has expired. The said period is predetermined by gamblers during the GamStop registration process. The choices are:
The effectiveness of the program is dependent on the willingness of registered GamStop to abide by the terms of their agreement. For GamStop gamblers who decide they want to resume their online gambling activities prior to the expiration of their self-exclusion, there are other available online gambling alternatives.
One option is using one of many other non GamStop betting sites like
on NonGamStopWager
. While many of these sites are unlicensed, they still run reputable and trusted operations.
How UK Football Clubs Support Responsible Gambling
Anyone who plays professional football in the UK is considered a celebrity and a bit of a sports hero to many. That gives football clubs and their players a lot of influence over UK society.
In recent years, these two industries (professional football and gambling) have formed a bit of an alliance. To be clear, much of this alliance has evolved over the mutual financial benefits both industries get from this alliance. Football clubs get money for expansion and player contracts while gambling interests get marketing exposure in the form of jersey and TV advertising.
As part of this "uneasy" alliance, football clubs are expected to support and promote responsible gambling initiatives. It's important that they be doing this to offset any concerns people might have about game-fixing and questionable gambling activities. To that end, many Premier and Champions League clubs do openly
support responsible gambling
initiates.
As a case in point, both the Middlesbrough Football Club and Luton Town Football Club have become public supporters of the GamStop initiative. They have embraced the program to the point that each team's marketing materials show GamStop affiliation. Other clubs like the Premier League's West Ham United have followed suit.
This is good news out there for anyone who might be overly concerned about gambling addiction in the UK. With high-profile teams and players
preaching responsible gambling
, the likelihood they can influence fans to be responsible is very high. That creates symmetry between these two huge industries, something that is needed as online gambling continues to grow in the UK.
In the future, it would seem the door is wide open for more sponsorship partnerships between football clubs and gambling providers. As long as rogue elements don't gain influence over these partnerships, everyone involved should come out a winner.
Other Pages you may like:
Casino & Sports Links on Feedinco