Here are the Top 10 super bowl foods | Best desserts, appetizers & healthy snacks ideas
Here are the top foods, snacks and desserts ideas for the next Super bowl.
---
Super Bowl LVII is the upcoming championship game of the National Football League for the 2022 NFL season. The game is scheduled to be played on February 12, 2023, at State Farm Stadium in Glendale, Arizona Sunday, 12th February 2023 is the Super Bowl LVII of the
National Football League
for the 2022 NFL season. The game is scheduled to be played on February 12, 2023, at State Farm Stadium in Glendale, Arizona. Of course, millions of people around the world will be watching, screaming,
betting
and eating their favorite foods, desserts and appetizers. A good portion of people will be at Parties, Bars and in Vegas for the big game. Now the big question is what are the best foods do we want to eat & drink.
The National Chicken Council said in a recent statement that, Americans will eat a
record 1.4 BILLION
chicken wings over Super Bowl weekend. WOW, thats a lot of chicken But another survey found they're NOT the most popular Super Bowl food – That honor goes to CHIPS AND DIP.
Best Superbowl Food
So was this on your party list Here's a look at the top 10 Super Bowl foods and most popular for this year.
1. Chips and dip
Plus, it's easy make in massive amounts and shovel into your mouth, making it the perfect party food.
Corn Chips are the perfect start to your Super Bowl menu with 40% plan to serve it or eat it during the Super Bowl. You know how you can improve on guacamole? Throw it on a chip alongside pico de gallo, melted cheese, beans, shredded meat, olives, and onion. Yes, chips or nachos has everything you want for a nice snack to stay satisfied while the main dishes are cooking during the pregame show.
2. Wings
If there are no chicken wings, is it even really a Super Bowl party? 36% of Americans must have wings, placing second on our top foods list! With a record-breaking 1.4 billion chicken wings eaten super bowl sunday, is enough wings to circle the Earth's circumference three times! Use your slow cooker to make a batch of mini buffalo drumsticks or cook them in the air fryer for a lower-fat option.
If you want some chicken wings on super bowl sunday why not try to make your own dip and chicken wings recipe. Try this
buffalo chicken dip recipe
or a basic
chicken wings recipe
.
Food Network's Super Bowl Chicken Wings Recipes:
3. Pizza
Grabbing a slice and a beer is a common scene in any super bowl game setting, so we're not surprised to see pizza ranked in the top three snacks with 35% of the americans voted. Skip the carryout orders this year and make your own pizza for a chance to get creative with toppings. You can also opt for healthier options like this sheet pan roasted veggie and chicken pizza. Want it ready made from either pizza hut or DiGiorno? They are even some coupons to get if for free!!
Here's how to get free pizza based on the Super Bowl score
Free pizza is up for grabs with DiGiorno's Super Bowl promotion. Sign up at
Play.keeplifedelicious.com/digiornopiscore
through super bowl Sunday and if at any point during the game, the score is 3-14 or 14-3, 1,500 winners will be selected at random to win a free pizza coupon.
The pizza brand will also give away free pizza for other "pi-centric moments" during the game. If the score at any point of Super Bowl on Sunday is 3-14 (or 14-3), DiGiorno will give away free pizza. The "not delivery" frozen pizza company is also giving one lucky person free pizza for the entire 2022 NFL season if any of the following pi-worthy stats happens:
Any player finishes the game with exactly 314 passing yards;
There are more than 3.14 total turnovers (4 or more) in the game
Any scoring drive takes exactly 3 minutes and 14 seconds.
4. Nachos
Coming in at 29% of votes, a classic nacho spread is an easy way to keep munching throughout game day. With crunchy chips as the vehicle, you can have fun piling on all sorts of toppings to make delicious nachos. You can also try a new take on nachos and give them an Italian twist with our Lasagna Pasta Chip Nachos.
If you decide to do your own Dip recipe or even the bowl of nachos. Baked Ground Beef Nachos – super bowl nachos recipes ground beef can be beneficial inspiration for those who seek an image according specific categories.
Next video shows the ultimate super bowl nachos recipe.
5. Cheese and crackers
You don't need to create a fancy charcuterie board to watch the Super Bowl, but 20% voted to have cheese and crackers as their super bowl food favorites. Make sure to stock up on a variety of cheeses that will suit everyone's palate. Load up your party tray with fresh veggies, spreads, and meats and you'll have a game-winning cheese board.
6. Cookies
Salty snacks aren't the only the top foods since 18% of America serves cookies as one of the top super bowl desserts. You can't go wrong with crowd-pleasers like classic chocolate chip, sugar cookies or our favorite peanut butter cookies.
7. Burgers
17% of Americans will serve burgers as their super bowl food. Make a juicy whiskey burger to impress guests or try ground turkey for a low-fat option. Want to save room for more delicious snacks? Make sliders for your perfect super bowl food!
Super Bowl party or tailgate isn't complete without some burgers on the grill. To honor the occasion we've rounded up our favorite touchdown-worthy burger recipes. With these burgers they'll be something for everyone that shows up to root for the team - plenty of beef for meat lovers and varied options for vegetarians.
Tokyo Burger
Prawn-Chicken Burger
Hamburger on Ciabatta
Grilled Lamb Burger
Lamb Burgers on Pita
Honey-Mustard Turkey Burger
Super Bowl Burger Recipes:
Vegetarian Options
Grilled Portobello Mushroom Burger
Veggie Burger with a Nut Crust
Tofu Burger with Hummus
Grilled Chickpea Burger
Pea and Spelt Veggie Burger with Fries
8. Meatballs
Not only are meatballs beyond delicious with their combination of beef and pork in any rich cream sauce, they're also good for super bowl party– like so many things in the food world as 17% of Americans voted to be their best dish.
super bowl meatball recipe
:.
.
9. Tacos
The study showed that 12% Americans chose the Mexican-inspired dishes and other Tex Mex is a blend of food that draws inspiration and flavors from a variety of Mexican cuisine and Texas culture. Make sure you think about the super bowl taco dip along side the tacos.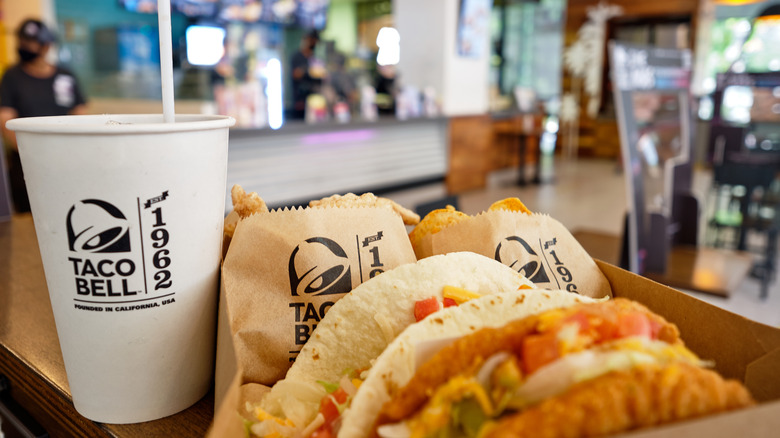 Taco Bell Super Bowl
10. Ice cream
Ice cream may not be your go-to order at your favorite fast-food place. In fact, 12% Americans chose to serve ice cream during the super bowl.
Super Bowl Drinks
Here is a peek at the top 5 drinks, that will be served this weekend and are you ready for this.. #1 Isn't beer.
1. Soda
2. Beer
3. Iced Tea
4. Wine
5. Whiskey
Mixed drinks are a popular option at any get together where alcohol is served. But not knowing which mixed drinks to This alcohol level is low enough that lemon, lime, and bitters is almost always considered non-alcoholic. Looking to enjoy some Super Bowl mixed drinks or alcoholic drinks at your party? Try making one of these Super Bowl cocktails or as themed drinks. Here are some of the best super bowl drinks which one can make:
Jerry's Tailgate Punch
Big Game Shandy
First Down Rhum
What/When 20
Super Bowl Snacks
Apart from the game and the halftime performances, snacks are some of the most highly anticipated things about the Super Bowl. Can't decide?. From chips and dips to pretzels and wings, these finger foods are crowd-pleasing for sure. Your team may or may not win, but these tasty Super Bowl recipes will guarantee your party's success! (we already listed some of the most popular super bowl snacks in the list above which all of there are very tasty and good).
Cheesy Taco Sliders - Soft and fluffy buns are stuffed with well-seasoned ground beef and cheese slices.They're popped in the oven to get that nice golden finish and ooey-gooey cheese.
Buffalo Wings - If you want to go the classic, you can't go wrong with Buffalo wings. They're the ultimate Super Bowl snack!
Taco Cups - With these taco cups, all that taco goodness gets devoured in one clean bite.
Potato Chips - Sure, it's a lot easier to grab a bag of chips. But we all know them to be super greasy and loaded with calories.
Rosemary Garlic Crackers - These crackers are surprisingly easy to make! For one, they're ridiculously crunchy. Plus, the herby rosemary and earthy and spicy garlic flavors make them such a tasty treat.
Looking for some easy and fast weight watchers super bowl snacks to eat them on the go or whenever you need extra energy with super low or even zero points? Check these healthy snacks recipes which are also available on pinterest:
Keto superbowl snacks
Air Fryer Buffalo Chicken Wings - Air fryer buffalo chicken wings are our new favorite appetizer, especially since we've discovered the great results we get from an air fryer - crispy exteriors with juicy, tender interiors! We've been reluctant to try the fryer
Bacon Wrapped Jalapeño Poppers
Spicy Keto Guacamole - Why you're gonna love our keto guacamole recipe Our guacamole recipe is a snap to make and absolutely the best tasting guac we've ever made. We use only fresh ingredients: avocados, lime juice, red onions, cilantro, jalapeños, and tomatoes.
Southern-Style Deviled Eggs - A keto-lover's dream - deviled eggs. While the culinary designation, "deviled," means foods that are highly seasoned, spicy, or hot, these melt-in-your-mouth bites of creamy deliciousness can only be described as pure heaven!
Low Calorie super bowl snacks
Low Carb Parmesan Zucchini Fries - Can fries made from zucchini taste as good as fries made from potatoes? The answer is YES, they can! I made a batch this weekend (32 sticks) and my husband, Mike, ate all but the four I sampled. I left the room for 15 minutes and they vanished.
Sheet Pan Sausage and Peppers - Meat and veggies are game day staples, and this version is so easy to throw together—just plop everything on a sheet pan, throw it in the oven, and let it roast away
Butternut Squash Mac and Cheese - Nobody will know that this creamy bowl of goodness, which you can make right in your Instant Pot in 30 minutes
Fluffernutter Cups - Craving sweets? Check this recepie, with this no-bake recipe is a serious timesaver, but the finished product looks super impressive. It's a peanut butter cup-s'mores hybrid that's made with not-too-sweet dark chocolate and keeps for awhile in the fridge.
Gluten free super bowl snacks
Paleo Grilled Buffalo Wings - These grilled wings are the bomb and are so easy to customize with your favorite wing sauce! My family gobbles these wings up, especially when covered with my Wicked Wing Sauce and served with the best Blue Cheese Dip!
Mexican Spinach Dip - Creamy spicy cheeses, roasted smoky veggies, and did I mention, cheese? This epic Super Bowl spinach and artichoke dip is what your healthy party needs.
San Antonio Molcajete Guacamole - Simple and delicious guacamole to accompany meals.
Smoked Sausage Texas Twinkies - Spicy jalapeños, smoky and rich sausage wrapped in bacon.
Super Bowl Desserts
As the game winds down, the apps are gone, the dips are done, and everyone wants something sweet to soothe the stress for some party desserts. Make sure you visit also pinterest for some super bowl dessert ideas and themed desserts.
Hhere are some good and easy superbowl desserts: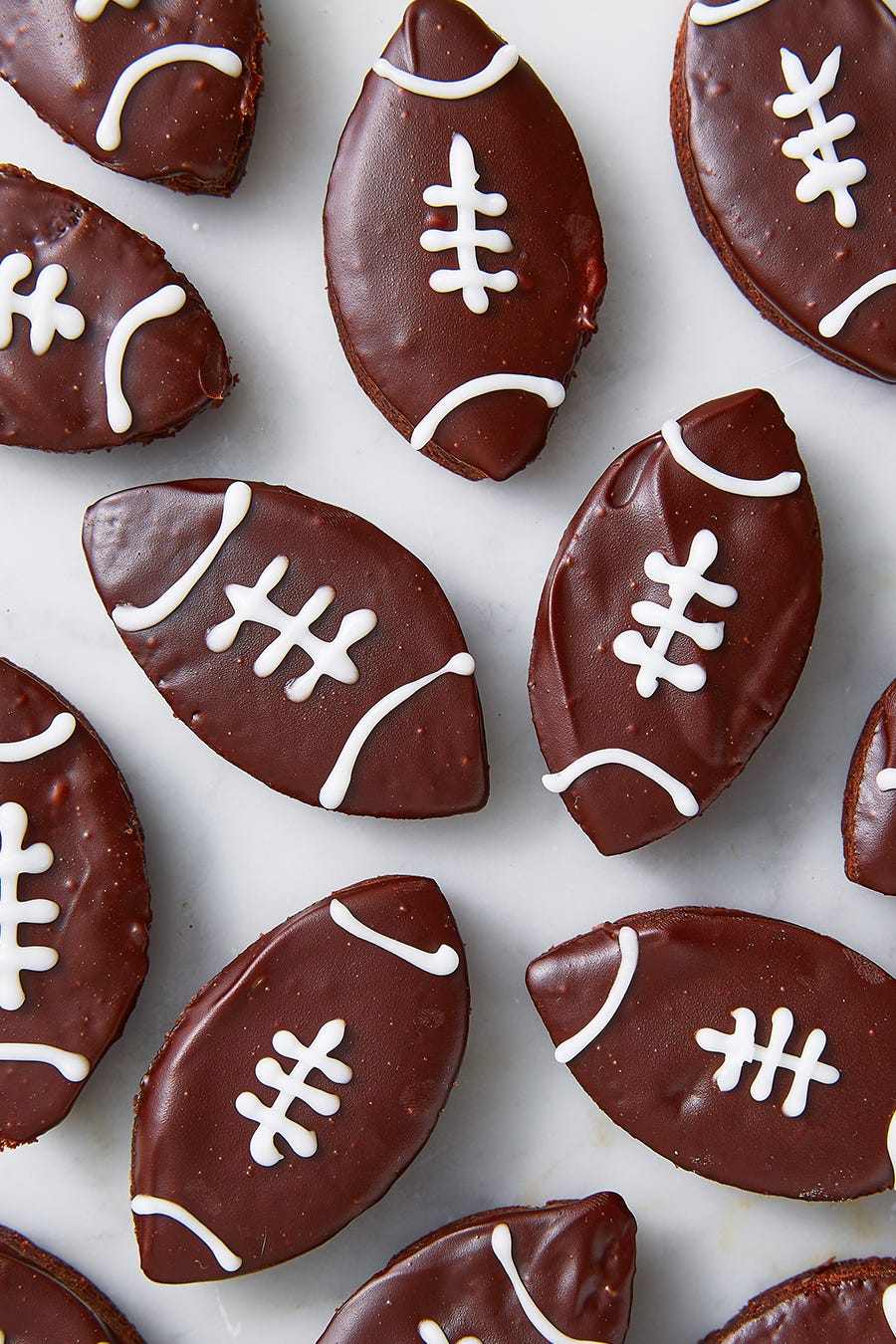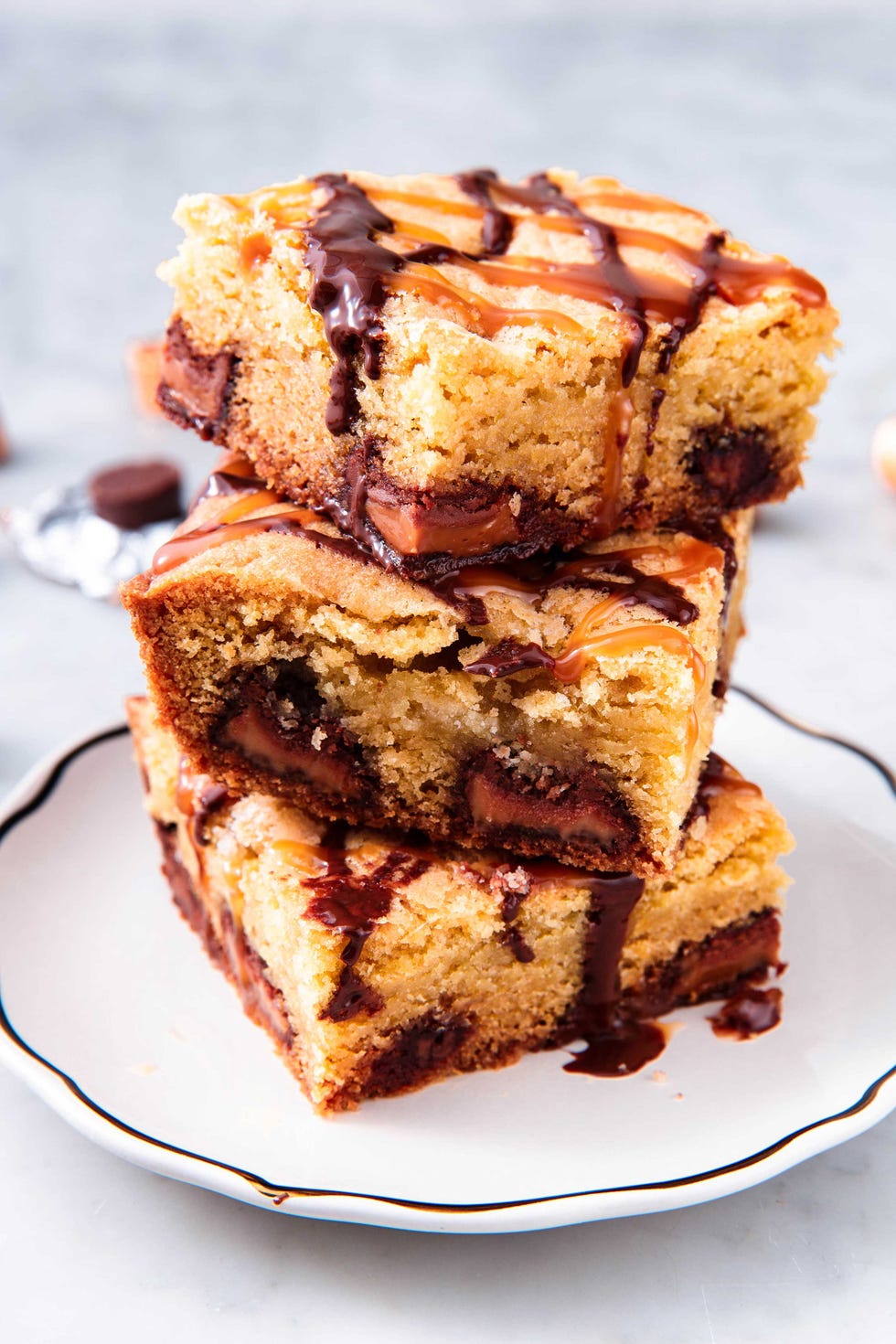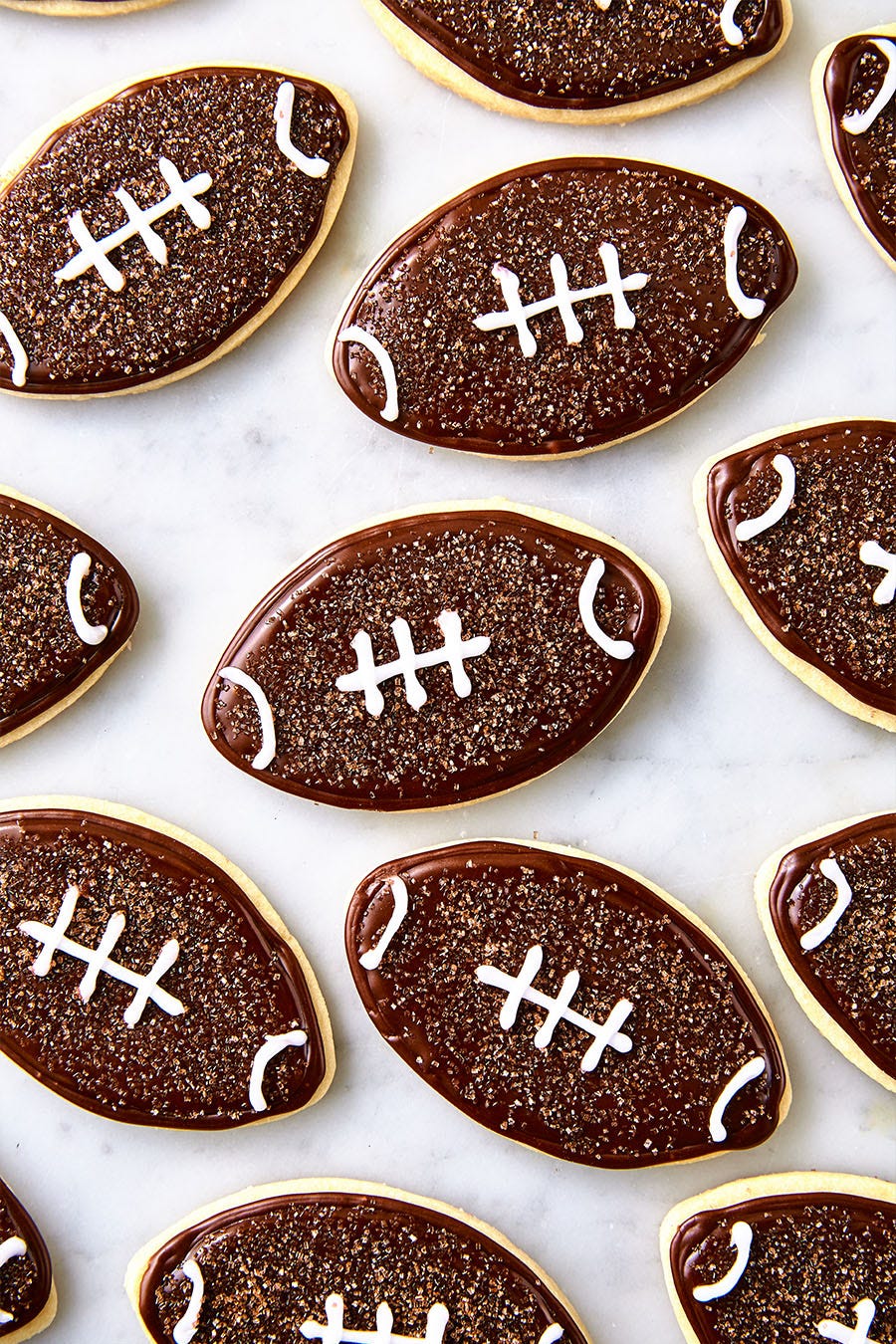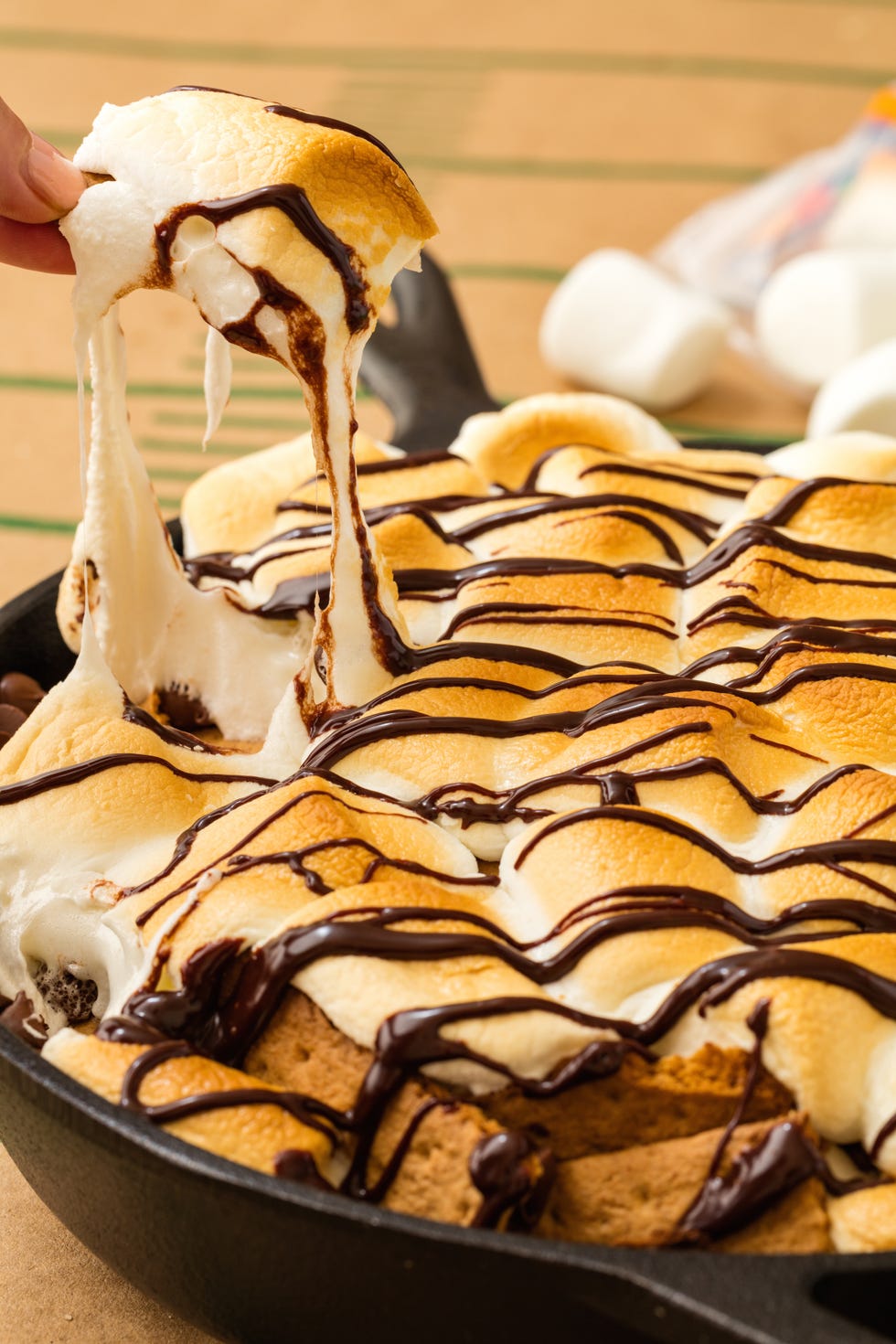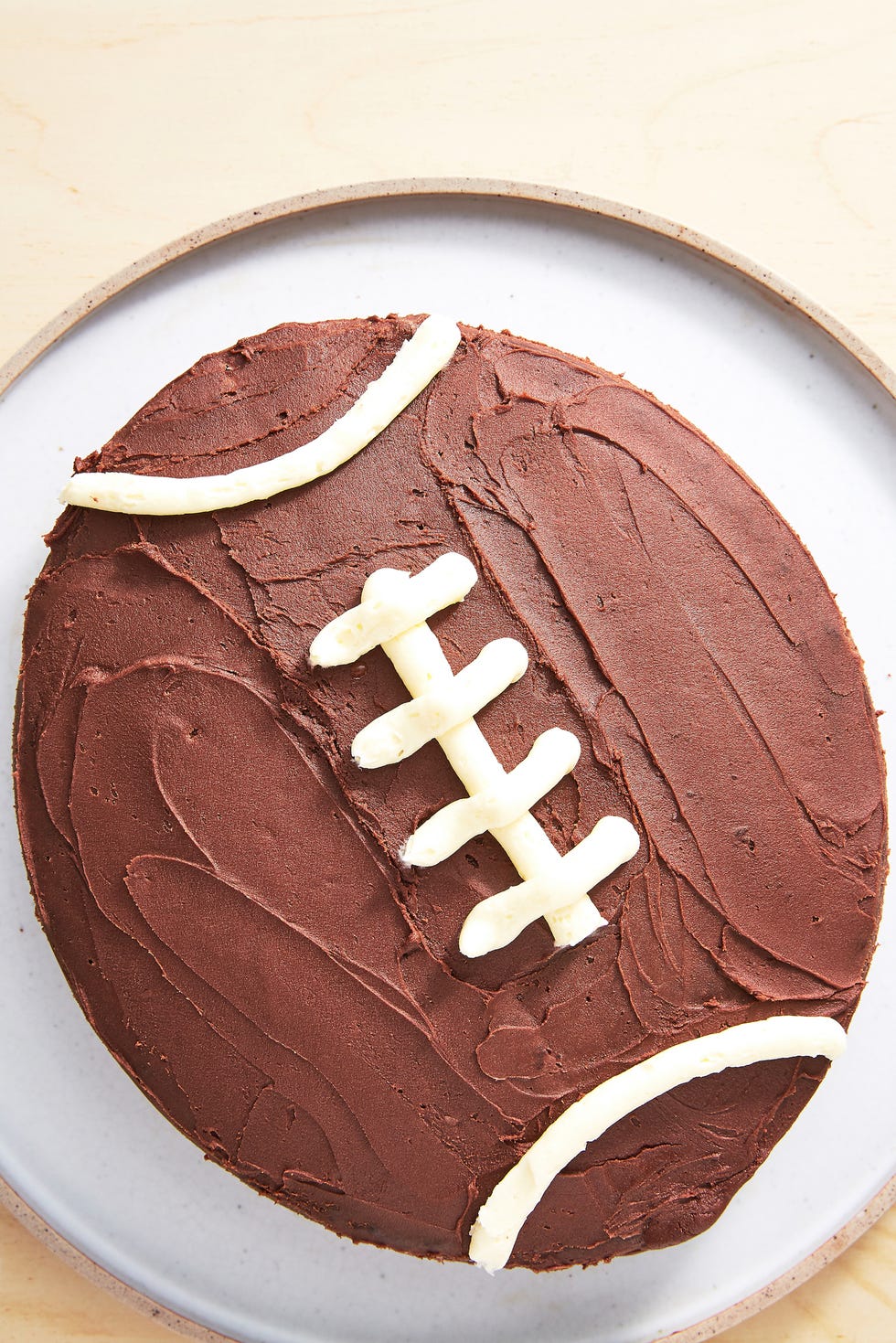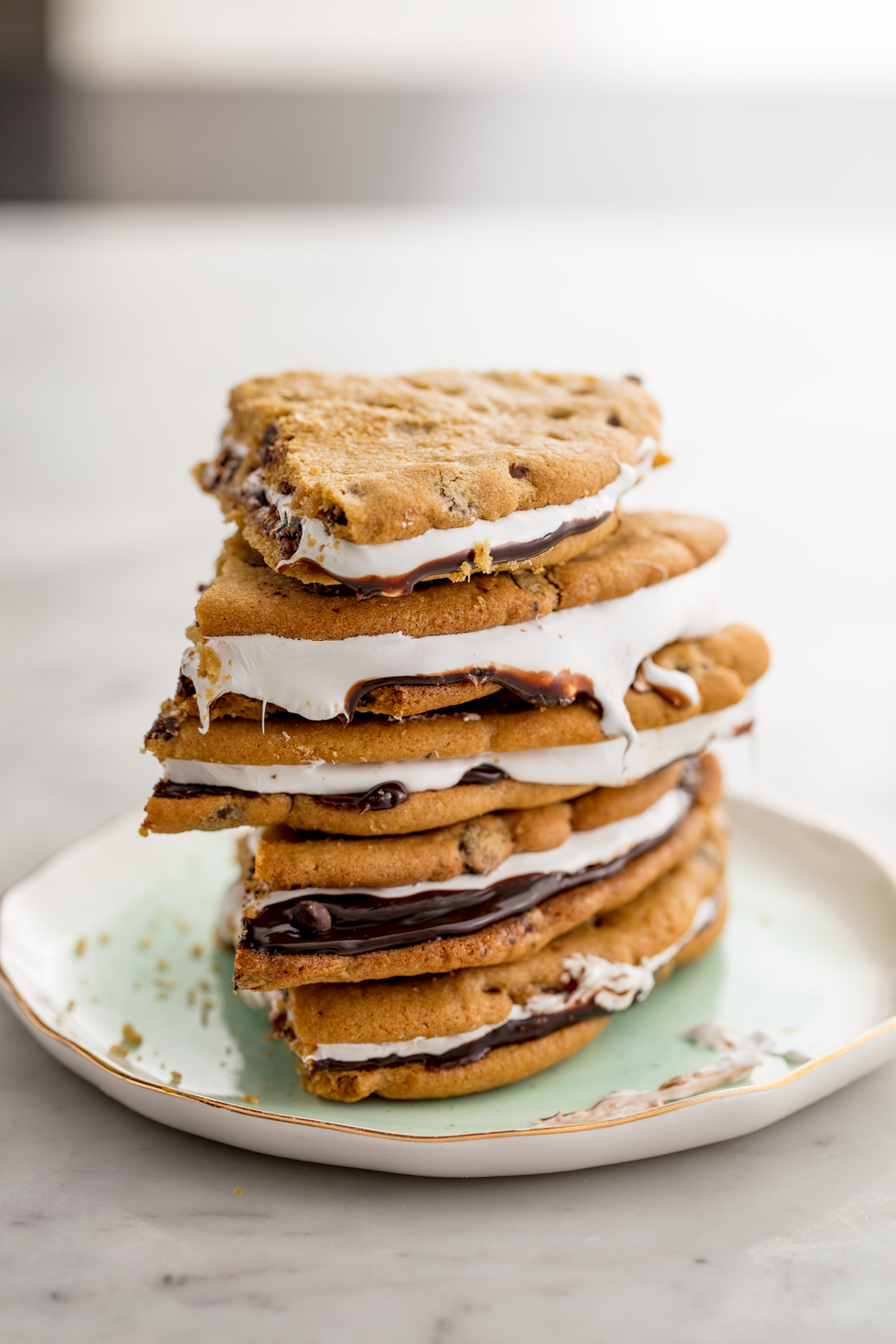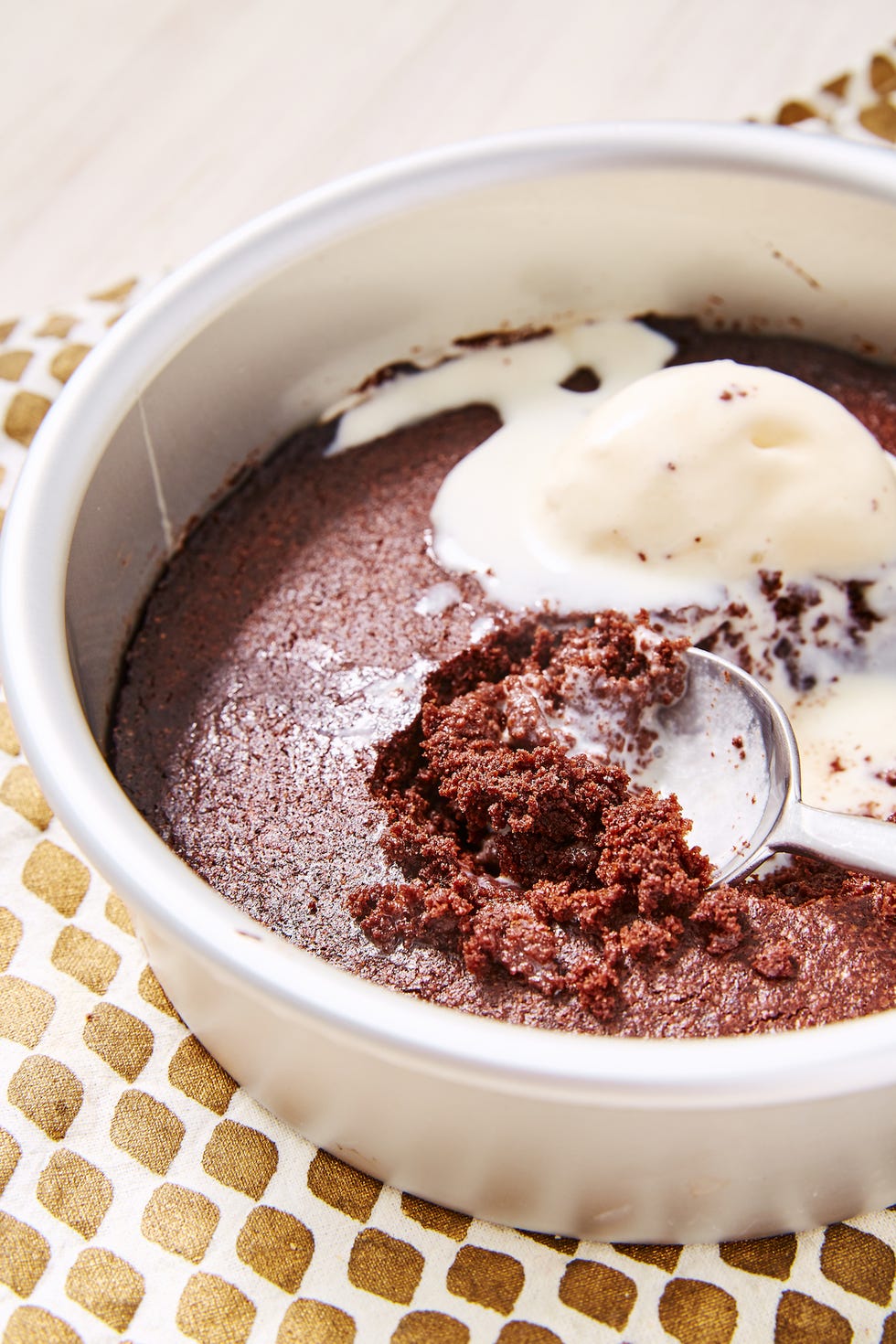 I'm a huge fan of sweet treats while watching the game. And I bet there are many of you out there who share my love for candied bites. So today I'm sharing a collection of super delicious, easy to make and most importantly the best Super Bowl Desserts for your next Super Bowl game day party. All these recipes are made with HEALTHY, all natural ingredients, without refined sugars.
undefined
undefined
undefined
Other Pages you may like:
Casino & Sports Links on Feedinco