How to Avoid Common Pitfalls in Payouts and Withdrawals in Sports Betting
While withdrawing your funds is usually a straightforward process, there are some common issues that can arise.
---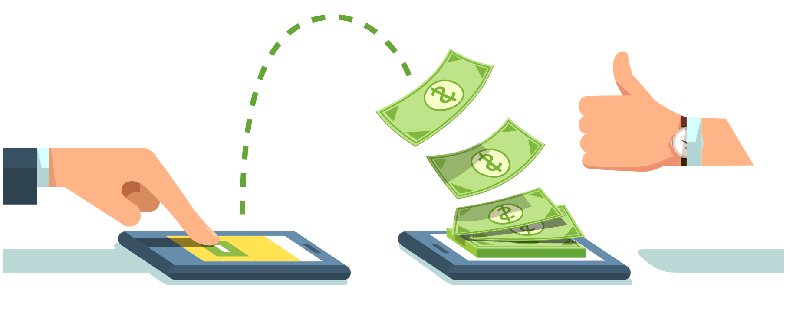 The process of getting your hands on your winnings from sports betting shouldn't be complicated - you should be able to do it whenever you want.
However, the withdrawal process from online betting sites is, for the most part, a lot slower than it is for making payments. It can take days for a withdrawal request to be completed and for the money to show up in your bank account.
Here we take a look at some of the potential common pitfalls of payouts and withdrawals in sports betting.
Reputable Bookmaker
At the starting line, long before getting to the point of needing to withdraw, pick a reputable and trustworthy sportsbook that offers fast and easy payouts, like, for example,
22bet Nigeria
. This is arguably going to bring you the biggest benefit in the long run. Try to stick with reputable betting sites, well-established ones which are licensed and regulated by official governing bodies. That's just to help avoid any rogue sites. Check the reviews and ratings of different sportsbooks on specialised sites before signing up with one.
Know Your Customer
Signing up for an online betting site is quick and easy. The process from start to finish can be completed in a matter of minutes. But beyond that, there should be further verification required by the bookmaker to help identify you, which is called Know Your Customer.This is where the bookmaker will ask for proof of picture ID and address, to match the information you gave them upon sign-up. Why? So that they can protect themselves from things like underage gambling.For you, it is having the security so that when it comes time to withdraw your winnings the money will be directed to you and not some scammer who has used your basic details to
open a betting account
.
Jump On It Early
In most situations, it is typically required to complete the Know Your Customer (KYC) process before initiating your first withdrawal. If you haven't already completed this step and are hoping for a swift payout, you may encounter delays as you go through the verification process. To avoid unnecessary hold-ups and ensure a smoother experience, it is advisable to promptly complete all necessary verification checks right from the beginning. By doing so, you can ensure that everything is in order, allowing you to stay secure and minimize any potential delays when it comes time to withdraw your winnings. Taking the initiative early on will help streamline the
withdrawal process
and contribute to a more efficient and hassle-free experience overall.
Payment Options
The speed of withdrawals is closely tied to the payment option you initially used to fund your betting account. Bookmakers operate on a closed-loop system to ensure security, preferring to send winnings back to the same funding source.If you funded your account via a bank transfer, you will likely have to use the same method for withdrawals. However, it's important to note that bank transfers generally have slower processing times compared to other options. To expedite your withdrawals, consider choosing a more convenient payment method. E-wallets, for instance, are known for their swiftness and can potentially complete payouts on the same day, providing a faster and more seamless withdrawal experience.
Minimums and Fees
Also, be aware of the withdrawal limits and processing times from your chosen online betting site. A withdrawal request will have a minimum amount required and that can change between the different payment options. It's very uncommon for an online betting site to charge fees for making a withdrawal, but always double-check first.
Possible Delays
Other factors may make a withdrawal request take a little longer, such as doing one during peak times or holidays. Payment processing through banks can stop over the weekend, that can add extra days to your request, so it's better to make those withdrawals early in the week.
In ConclusionvJust read up on your chosen betting site about their expected processing times and any fees for withdrawals. One other thing to note is to seek out a betting site that has a good reputation for customer support, just in case you run into any problems with a withdrawal request. Set yourself up in a good position so that withdrawals in sports betting are as least stressful as possible.
Other Pages you may like:
Casino & Sports Links on Feedinco