How Betting Odds and Statistics Can Improve Your Game Time
Although done for entertainment, your time spent playing games can be drastically improved by understanding statistical concepts.
---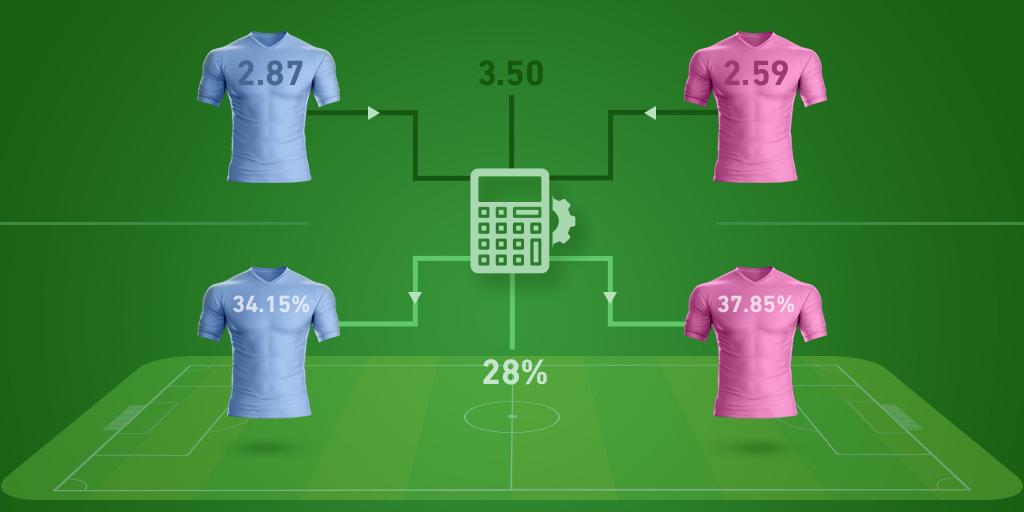 The popularity of gaming and wagering can't be denied; we live in an age where
free casino tournaments with real cash prizes
are common. That being said, more people are gambling now than ever before, making it harder to get a competitive edge.
The UK is exemplary when it comes to gambling, where it's been legal for decades. The rest of the world is starting to catch up, with countries like the United States
following the UK's example
(or at least trying to).
Although many people would rather keep games and mathematics as far apart as possible, the two are inherently linked. On the bright side, there are many ways a background knowledge of mathematics, specifically odds and statistics, can improve your success rate and experience while gaming. Read below to find out how.
Converting Odds to Probabilities
One of the biggest ways that statistics can help with your gaming is by making certain outcomes and their probabilities more obvious. Below, we'll detail the three biggest types of odds in the gambling world and how to quickly convert them to percentages. Doing so will help make your wagering decisions as easy as possible.
Decimal Odds
Decimal odds are presented as a number followed by two decimals. The closer that number is to "1", the more likely that team, player, or outcome is to happen.
For example, if you're betting on the US Open for Tennis, say Novak Djokovic has 1.50 odds to win. This number represents how much money you could win for each dollar bet on this outcome. If you were to wager £100 on Djokovic to win, and he did, you'd receive £150.
Fractional Odds
Fractional odds are presented as a ratio and spoken aloud as, for example, two to one odds (2/1). That is to say, for every dollar wagered (the number on the right), you could potentially win £2 (the number on the left). This would leave you with £3 as a total profit.
The same math applies even if the denominator is larger. This happens when an outcome, athlete, or team is favoured to win. Say the New England Patriots have 10/15 odds to win the Super Bowl next year. These odds show that you need to bet £15 to win £10 (for a total payout of £25).
American Odds
American odds are presented as either a positive or negative number. Positive numbers represent underdog bets, whereas negative numbers represent favourites. When positive, the number next to the outcome you select shows how much you'll win for every £100 staked. For negatives, that number shows how much you'll need to stake to win £100.
For example, say you'd like to bet on Chelsea to win a match against Liverpool. Chelsea in this scenario has odds of 240 to Liverpools -150. This means that if you were to wager £100 on Chelsea and they won, you could receive a payout of £340 (£240 plus your £100 wager back).
Understanding Sunk Cost
Another key area where statistics can help improve your gaming is by understanding the sunk cost fallacy. Essentially, the sunk cost fallacy refers to the idea that if you put enough time/effort/money into something, you're guaranteed to eventually yield a positive result.
Where this gets sticky in the world of gambling is that you're putting down real money in most cases. When you end up winning, you could already find yourself in an insurmountable hole.
Make sure you're setting limits and holding yourself accountable in these situations. If you feel like you no longer can, make sure to contact the appropriate mental health helplines. For the UK, you can find the
appropriate information here
.
Understanding House Edge & RTP
The final two areas where a knowledge of statistics can help boost your gaming outcomes are house edge and RTP. Once you understand what each of these terms means and how to locate that information, you'll be able to maximise your gaming efficiency.
House Edge
House edge is the term that represents the inherent advantage that the institution, dealer or game has over you as the player. The house edge is important to maintain so that the casino or bookmakercan maintain the upkeep of its website or building.
For the UK, the standard house edge for a poker table can range from 11.5 to 13.5%. Unfortunately, this information isn't readily available, though there are mathematical formulas that can assist in this process. That being said, the calculation will be different for every type of game.
RTP
RTP stands for Return to Player rate
and mostly applies to slot machines. Similar to the house edge, a game's RTP is the percentage of winnings that is expected to return to the player. Note: this number will never be 100%. In fact, the industry-standard hovers closer to 96%.
Luckily, you'll be able to see a machine's RTP by looking at the site you're playing on or simply looking up the game (if you're in a brick-and-mortar casino). This information is readily available and should be the first thing you check before selecting a slot to play.
Other Pages you may like:
Casino & Sports Links on Feedinco