Football Bingo: An Unlikely but Exciting Pairing for Game Day
Football Bingo is a daily challenge to complete the Bingo Card which can be either virtual or printable.
---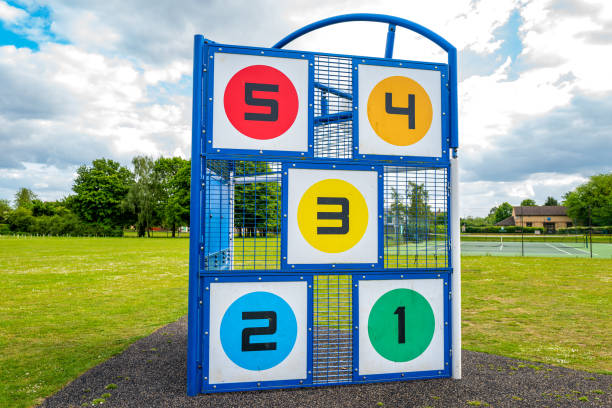 Are you ready for a game day experience like no other? Picture this: You're surrounded by fellow football fanatics, the smell of nachos and hot wings fills the air, and the stadium roars with excitement. But there's a twist – you're not just cheering for goals and tackles; you're also dabbing numbers and shouting, "Bingo!" That's right, football and bingo may seem like an unlikely pairing, but it's a combo that can add a whole new layer of fun to your game day festivities. You can read more about this peculiar combination here.
Goals and Bingo Calls
Football and bingo might not have an obvious connection, but once you try Football Bingo, you'll see the magic. It's all about combining the thrill of the game on the field with the excitement of matching numbers on your bingo card. Instead of just rooting for your team, you'll be cheering for the right numbers to come up.
How to Play Football Bingo
To get started, you'll need some Football Bingo cards. These cards replace the traditional bingo numbers with football-related terms and actions. For example, instead of "B-4," you might have "Goal!" or "Penalty Kick." As the game unfolds, you'll mark off the corresponding terms on your card whenever they occur during the match. It could be a player's name, a specific play, or even something as simple as "corner kick."
Tailgating with a Bingo Twist
Football and bingo can be a fantastic addition to your tailgating experience. Gather your friends, bring out the snacks, and hand out Football Bingo cards. As you all watch the game, you'll engage in some friendly competition. Who can shout "Bingo!" first? It's a fantastic way to keep the energy high and the laughter rolling.
Prizes and Bragging Rights
In the world of Football Bingo, victory tastes just as sweet as that celebratory goal dance. To spice things up, you can offer prizes for the first person to complete a bingo line or even for the grand champion who fills the entire card. The prize could be as simple as choosing the next game day snack or something a bit more extravagant.
Football-Themed Bingo Cards
Football-themed bingo cards can be as creative as you want them to be. You can make your own or find pre-made cards online. Some cards even come with pictures of famous football players, team logos, and iconic football plays. The possibilities are endless. This customization adds a layer of personalization to the game and ensures that you're having a blast while watching your favorite team in action.
Taking Football Bingo to the Stadium
If you're lucky enough to attend a live game, don't worry – Football Bingo can still be a part of the experience. You can bring your cards to the stadium and play along with the crowd. Just make sure you don't disturb your fellow fans with too much bingo enthusiasm.
Virtual Football Bingo
Not everyone can make it to the stadium, but that doesn't mean you can't enjoy Football Bingo. You can play virtually with friends and family, even if they're miles away. With video calls and shared bingo cards, you can create a virtual game day party that spans the distance.
The Competitive Spirit
Whether you're playing Football Bingo at a tailgate or virtually with friends, the competitive spirit is what makes it exciting. Who will mark off the last square on their card and shout "Bingo" first? The rivalry adds a playful and fun element to your game day celebrations.
Football and Bingo: A Perfect Pairing
So, the next time you're gathered around the TV to watch your team take the field, don't forget to print out some Football Bingo cards and bring out your competitive spirit. It's a game day experience that you'll cherish, and who knows, you might just have a new game day tradition to look forward to. Cheers to goals, tackles, and, of course, a good old game of Football Bingo!
Other Pages you may like:
Casino & Sports Links on Feedinco