Popular Casino Games for Mobile Users
The best casino apps make it quick and convenient for you to bet on hundreds of high-quality mobile slots, table games and live dealer games.
---
Online casino games are taking over the gaming industry in this fast-paced digital era. Games once confined to the glitzy halls of extravagant resorts have now transcended the online realm thanks to the advent of mobile technology.
Mobile applications have emerged as the gateway to a virtual world of exhilarating gameplay, all conveniently accessible at our fingertips. As the popularity of casino games continues to soar, it is no surprise that mobile users have embraced this immersive experience with open arms.
Mobile applications are the new best way to play video games like casino games, and
mobile gaming has become more popular than ever
. In this article, we discuss the top casino games that mobile users often love playing on their phones.
When it comes to the exciting world of online casinos, certain games stand out as favourites among players. These are some of the popular casino games played on mobile phones.
Roulette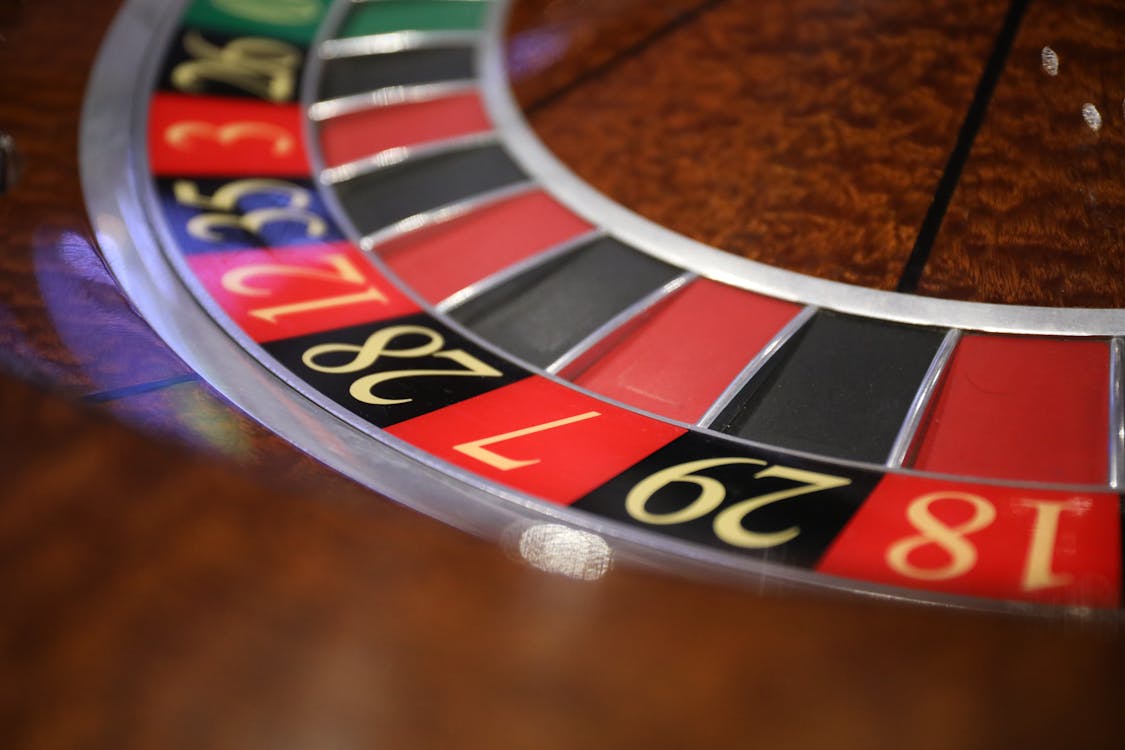 Image by
Naim Benjelloun
No matter where you are, roulette is an ever-present attraction in casinos. Roulette has seamlessly transitioned to the mobile platform, captivating a vast audience of mobile users.
With many versions available, including American, French, and European roulette, there's a roulette experience to suit every portable player's taste. The game's simplicity and diverse betting options add to its appeal among mobile users.
Roulette takes centre stage in popular casino games for mobile users. Online roulette has emerged as one of the most sought-after casino games for mobile devices. Join the excitement and spin the virtual wheel of fortune wherever you go.
Online Bingo
Online Bingo is a popular mobile casino game, captivating players with engaging gameplay, stunning graphics, and exciting features. Players can enjoy the thrill of Bingo anytime, anywhere, directly from their smartphones or tablets.
This digital adaptation of the traditional Bingo halls offers a wide variety of themes that are beautifully brought to life with vibrant graphics.
Players can experience the excitement of marking off numbers on their virtual cards, strategizing to complete specific patterns, or achieving a full house. The game has interactive features, such as:
Chat functions
Multiplayer modes
Connecting with friends in real-time
From fundraising events to other
unexpected ways Bingo cards are used around the world
, gamers showcase this beloved game's versatility. It adds depth and intrigue to its appeal among mobile casino gamers worldwide.
Blackjack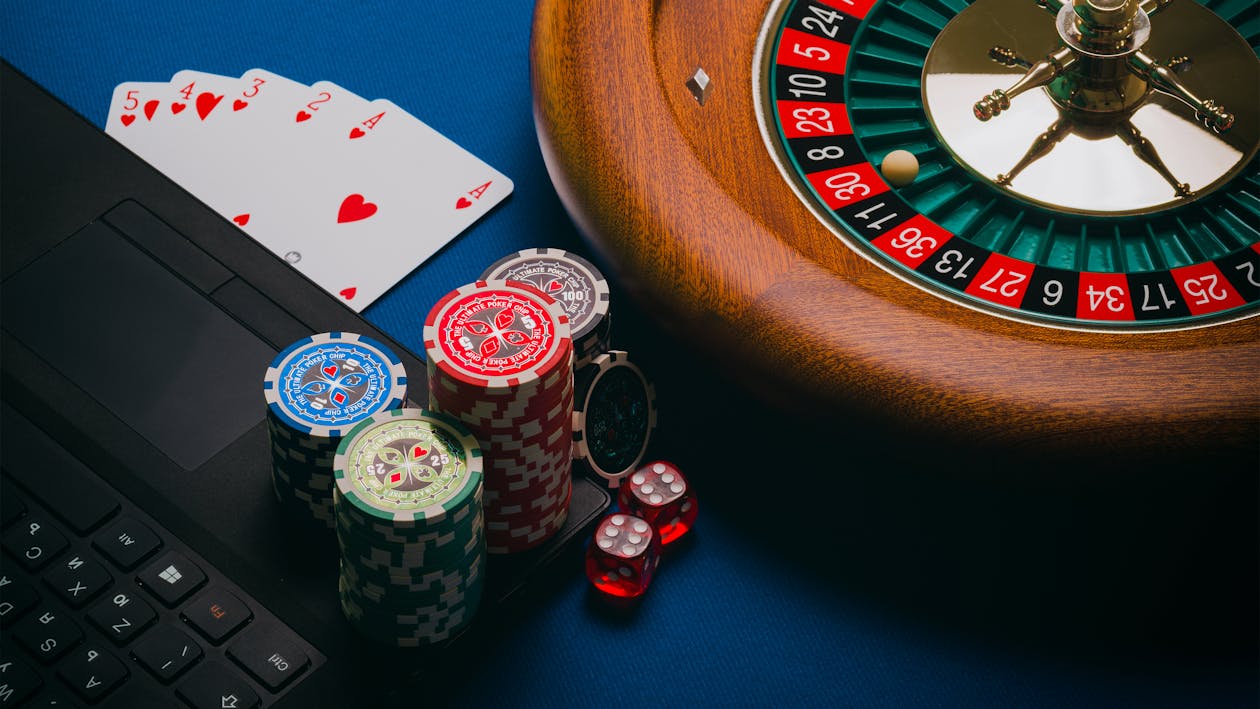 Photo by
Aidan Howe
Blackjack, or 21, is ubiquitous on online casino sites. This game has gained immense popularity among gamblers of legal age.
What makes online blackjack particularly enticing is the variety of game versions. You would need help finding these options at traditional casinos.
The options include:
Blackjack Switch
Vegas Strip Blackjack
Atlantic City Blackjack
Players can immerse themselves in the best variants available.
An appealing aspect of online blackjack is that it eliminates the possibility of card counting. Each hand is automatically shuffled, ensuring every player has an equal chance of winning.
It adds a level playing field to the game, increasing the excitement and anticipation for all participants. Whether you're a seasoned player or new to blackjack, online platforms offer an accessible and fair environment for enjoying this timeless casino classic.
Slots
Slots are incredibly popular, captivating players with easy-to-understand gameplay, although some players may choose to use a strategy when playing slot games. You will always find exciting themes with the possibility of winning big on slots sites.
With various themes available, ranging from ancient civilizations to famous movies, slots cater to different interests and preferences. The captivating graphics and
immersive sound effects make the gaming experience truly engaging
.
The convenience of playing slots on mobile devices allows you to enjoy your favourite games anytime and anywhere.
Bonus rounds and special features add an extra thrill and increase the chances of winning significant prizes. Progressive jackpot slots offer the exciting possibility of life-changing winnings.
Card Poker Photo by
Israel Garcia
Card poker attracts players with its strategic gameplay and competitive nature. This captivating game can be conveniently played on mobile devices, allowing players to experience the excitement whenever they choose.
Card poker offers various exciting versions, including:
Texas Hold 'em
Omaha
Caribbean Stud Poker
The game's strategic element, where players must make calculated decisions based on their cards and opponents' moves, these mechanics adds depth and intensity to the gameplay.
Playing card poker on mobile devices allows you to compete against real opponents in multiplayer modes. It fosters a sense of competition and social interaction.
Mobile technology has opened the door to convenience
and endless excitement in the online gaming industry.
From timeless classics like roulette to captivating games like online Bingo, there's something for everyone on mobile devices. Whether you prefer strategic blackjack, thrilling slots, or competitive card poker, these games have seamlessly transitioned to the mobile platform.
Join millions of mobile gamers and experience the thrill of winning anytime, anywhere. Let the virtual reels spin, and the cards shuffle as you embark on a thrilling gaming adventure in the palm of your hand.
Other Pages you may like:
Casino & Sports Links on Feedinco