How to Predict Correct Scores in Football
American Football is one of the most popular sports in the country, both to watch and to bet on. There's a lot of potential for wins as millions of players look to predict what happens throughout.
---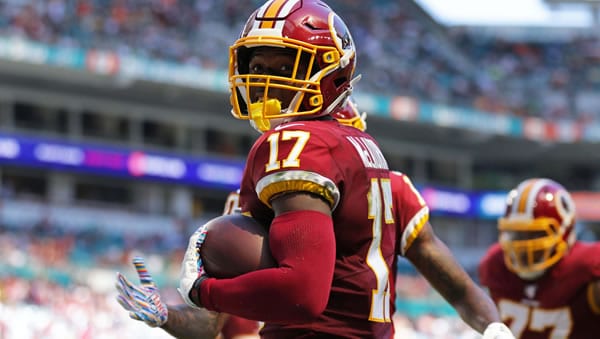 American Football is one of the most popular sports in the country, both to watch and to bet on. There's a lot of potential for wins as millions of players look to predict what happens throughout the regular season and playoffs. All major sportsbooks offer lots of different markets on NFL games, and lots of sites also offer college football bets too.
Online betting in Indiana
and other states allows you to place bets on NFL games online and win real cash. In this guide, we'll be providing some top tips on how to predict the score of American football games to help you place successful bets. While it's not possible to be right 100% of the time, you can put these tips into practice to improve your chances of winning. This guide should help you get more out of your bets and hopefully be more successful.
Predicting the Scoreline
Predicting the scoreline is important if you want to win over/under bets or point spread bets. While it's not possible to get this right every time, there are lots of things to look out for that will help you predict the scoreline. Some computer models can predict scorelines with a high degree of accuracy, but it's also possible to predict scorelines by yourself.
To predict the scoreline, we have to look at past statistics for both teams. Consider the following points:
Which team is playing at home – Home teams usually have a significant advantage, with the home side winning in most cases. A particularly strong home side will often run up a big scoreline in their favor.
Form of both teams – You can tell a lot about who will win and what kind of scoreline to expect from the current form of both sides. If one team has a particularly effective offense, you'll be able to see from the scoreline of previous games.
Injuries to key players – Is the home side missing a key player that could change the team's offense or defense? Injuries are fairly common in football and can dramatically change how a team plays. If there's been a key injury, you can often expect a very different scoreline from what might normally be expected.
Previous games – Football rosters can change a lot, so looking at past games between the two teams may not be as good of an indicator as other points. However, if the match was recent, then you can still learn a lot from this data.
Football Betting
For newcomers to betting on football, some of the terms can be a little confusing. On top of that, there are lots of different types of betting, and if you're just starting out, you may not know the differences between them. Here are the most common betting markets you'll find offered on football games at online sportsbooks:
Betting the Moneyline – The moneyline is the simplest form of betting as it involves simply picking the winner. When choosing a moneyline bet, you'll have the option of picking either the home team or the away team. Teams will usually either be a favorite or an underdog, which is represented by the odds. This type of betting is easy to understand but is generally less profitable than some other markets.
Betting the Point Spread – In football, scores can often be lopsided when two unevenly matched teams go up against each other. In these cases, betting on the favorite isn't profitable, so the point spread provides an alternative. With point spread betting, you bet on a team winning by at least a certain number of points. For example, the Indianapolis Colts might be 1.5-point favorite against the Green Bay Packers. That means if you bet on the Colts, they'll need to win by at least two points for your bet to win. If you bet on the Packers, provided they don't lose by more than two points, you'd win your bet.
Betting Totals (Over/Under) – This market focuses purely on the scoreline rather than which team wins. You'll be betting over or under a specific number of how many points will be scored overall during the game. For example, you might bet on the game between the Baltimore Ravens and the Dallas Cowboys to score over 49.5 points. Provided the game features more than 49.5 points, you'll win your bet.
Other types of betting markets include parlays, prop bets, and futures, which all offer a slightly different betting experience. Parlays allow you to bet on multiple games at once, increasing your odds with each extra bet you add. Prop bets allow you to bet on specific events, for example, betting on the highest scoring quarter. Future bets let you bet on who will win major awards and team win totals for next season.
Other Pages you may like:
Casino & Sports Links on Feedinco